Explore Mathews County's endless coastal beauty through a road trip tour to find our Bay Windows! What is a Bay Window? They are glimpses to the surrounding Bays of Mathews featuring beautiful, unspoiled resting spots consisting of beaches, landings, public docks, and pavilions.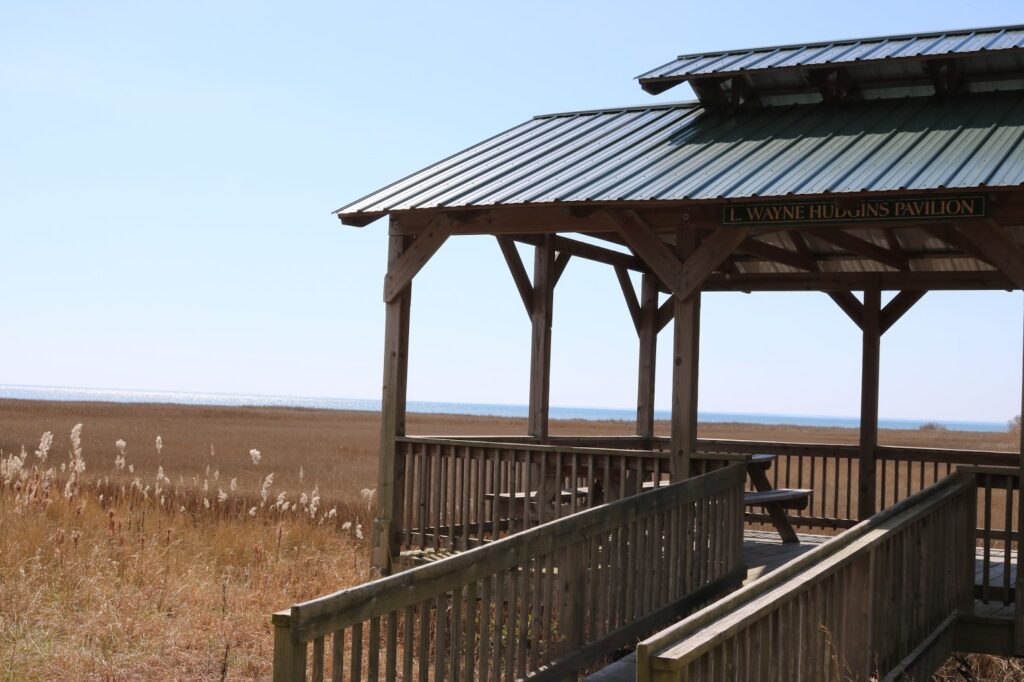 Take a Road Trip to Mathews, VA
Cover Photo by Kirsten Beatley Films
Mathews is Virginia's second smallest county but it's the Virginia county with the greatest amount of shoreline. In Mathews you can follow most roads until they meet water. While Mathews is remote, it's less than 1.5 hours from Richmond and Norfolk, and only 3 hours from D.C. & Charolottesville – close enough for a day trip or weekend getaway.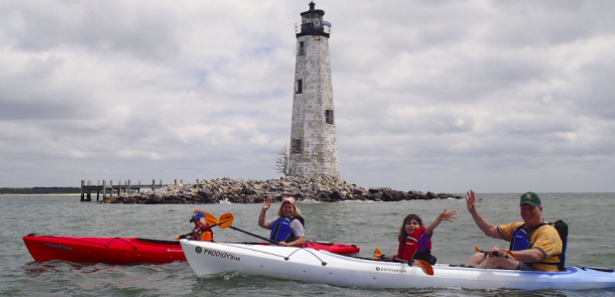 Mathews is about re-connecting to the things you love that can be found in this quaint small town: calming views of the Chesapeake Bay, and the backcountry roads in between. It's a down-to-earth place to visit, providing visitors a unique opportunity to hit refresh: to disengage from work or their busy lives, recharge, and feel reconnected with nature and the outdoors. With 20 kayak launch points, natural beaches, and waterfront landings, we've compiled a few suggestions below for you to find your perfect window to the Bay.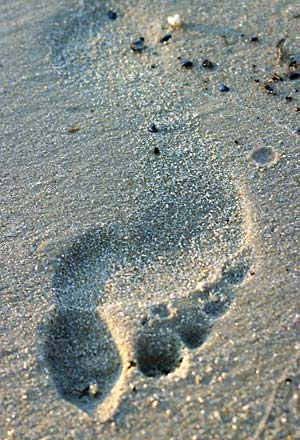 FIND YOUR BEACH
If you're looking to get to the beach, Mathews County has a few beaches to offer that are private and natural with many species of marsh grasses providing haven to coastal wildlife. Haven Beach is popular for families and swimming, and has a trash receptacle and a port-o-john available for visitors. Bethel Beach Natural Area Preserve is another local favorite to enjoy a nice walk or picnic along the beach. There are plenty of opportunities for birding at this Preserve, which is also home to the endangered northeastern tiger beetle that is protected on this shoreline. This beach is perfect for enjoying the views of the Chesapeake Bay, and some kite surfers prefer this beach for its shallow and sandy surf toward the end. Stop by the Mathews Visitor Center for a few suggestions of other smaller beaches in the area!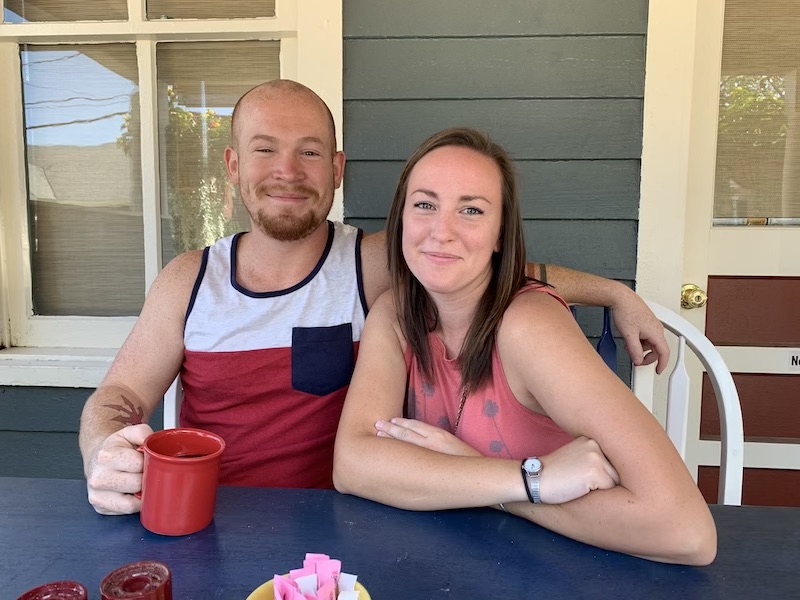 DINING ON MAIN STREET and Around Town
There are plenty of delicious dining spots right on Main Street. For a date night for two, we recommend White Dog Bistro for a special gourmet meal out, or Southwind Pizza for the local vibe and craft beers on tap. Richardson's Café is extremely popular for their lunch options and ice cream window! Or check out the new Seafood Shack Restaurant for delicious seafood or a fresh market for something to-go! If you need to spice it up, Mi Casa Azteca restaurant serves healthy portions of great Mexican food. All these restaurants offer outdoor and indoor seating and food to-go. Go up the road a ways to find restaurants like Salty Dog Pizzeria, Howard Dooley's, Linda's Diner, and Hole in the Wall Waterfront Grill on Gwynn's Island.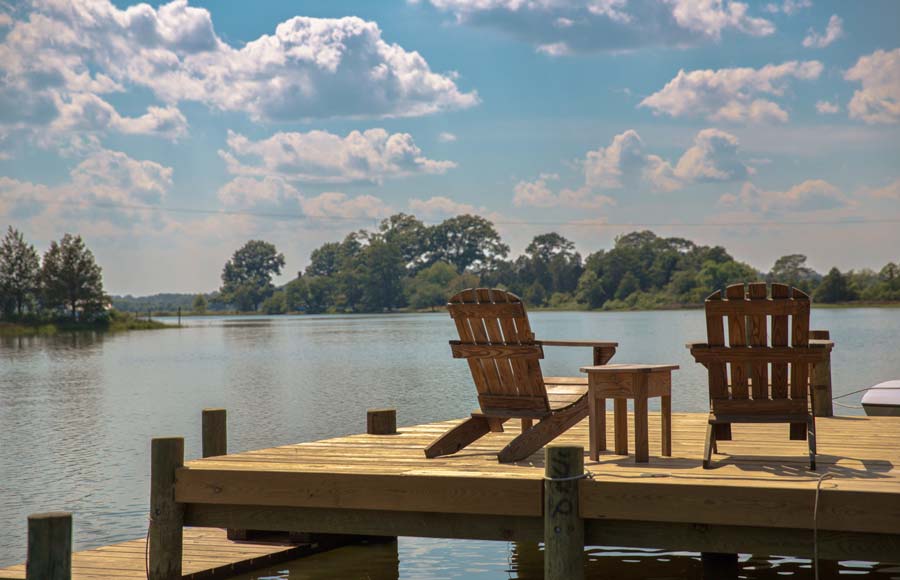 PLACES TO STAY
For lodging right on Main Street, you can book a stay at the Hyco House Inn, within walking distance of the Mathews Farmers Market on Saturdays, and boutique shops that have stamped our downtown as a vintage and antique shopping destination. For more remote lodging you will want to check out the waterfront bed and breakfast, The Inn at Tabbs Creek where you have access to a pool, dock, fire pits and a gas grill, yard games and gourmet breakfast!  Foster's Bethel Beach Inn also has an excellent private location next to Bethel Beach Natural Area Preserve.
You can reserve a camping spot at the Gwynn's Island campground or New Point Campground through Sun RV or check out some other unique coastal cottages and whole house rentals here.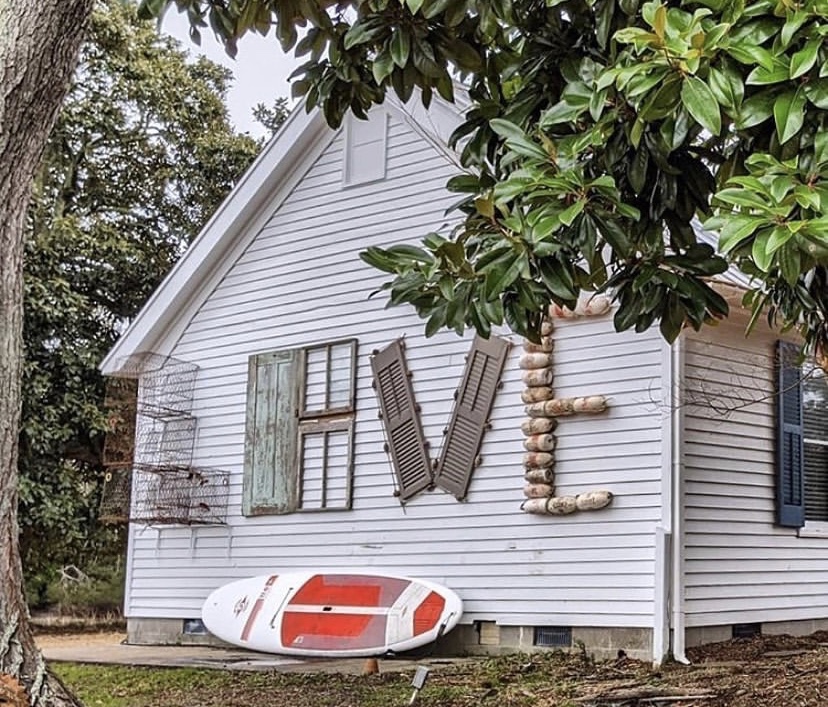 Whether you're staying at the Inn at Tabbs Creek or not, you can always stop by during the daytime to view their beautiful new LOVE sign, part of the statewide LOVEworks Virginia signs trail! When you come up to the property, you will find the LOVE sign through the gardens, on the lodging building wall facing forward towards the waterfront.
From Main Street to the River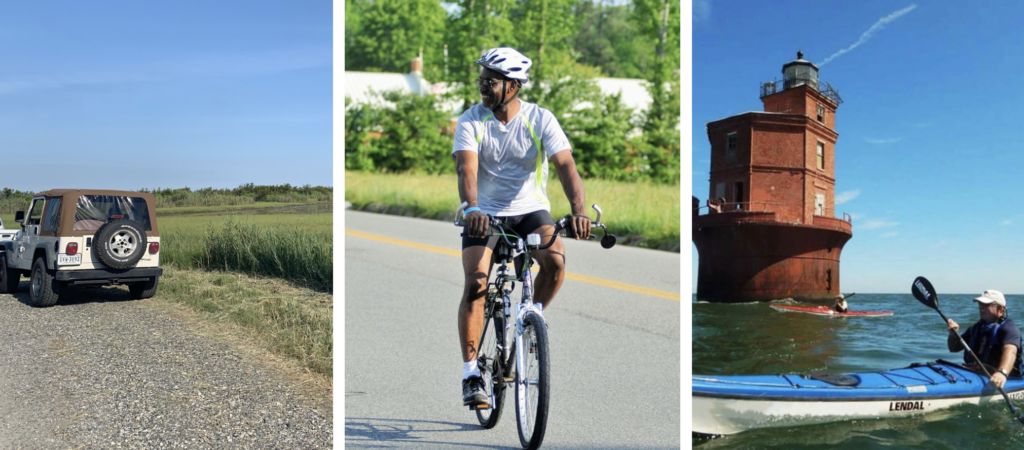 MATHEWS BLUEWAYS TRAILS
If you are active and outdoorsy and haven't discovered the Mathews Blueways Water Trails yet, you are in for a big surprise. The water trail system in Mathews has over 90 miles of paddling, cycling and driving routes. Bring a bike, SUP, kayak, or just come as you are in your vehicle to explore the many backroads, rivers, creeks and marsh waters around the county.
BOOK A TOUR ON THE WATER
Book a boat tour in advance from a selection of local Mathews County watermen. Tours vary by guide, but many tours include local history, sites visits, and learning about local aquaculture. Check out our tour page for plenty of options to get on the water.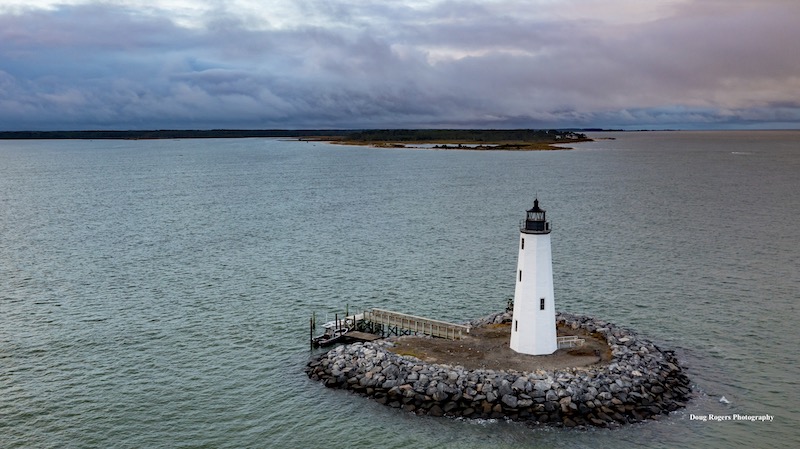 PICNIC BY THE WATER
Several beautiful pavilions provide you option for the perfect shaded picnic by the River. Pick up a hot or cold lunch from Island Stop Market. Most restaurants offer to-go. Then take a drive down to see the Observation Deck at New Point Comfort Natural Area Preserve to have a view of the 3rd oldest lighthouse on the Bay, New Point Comfort Lighthouse. Have your lunch at the L. Wayne Hudgins Pavilion at Bayside Landing. Alternatively, you can enjoy the beautiful East River views at Williams Wharf on their docks or picnic pavilion. Other options include the Pavilion at Put-in-Creek or for kid-friendly spots check out the Pavilion at Port Fun Mathews which has a playground.
DISCOVER GWYNN'S ISLAND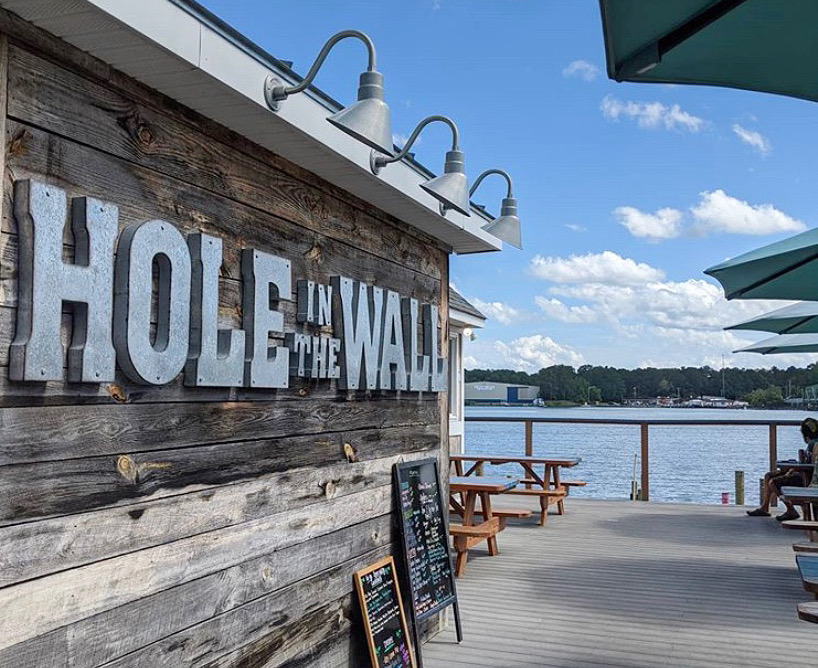 Gwynn's Island is a beautiful spot to end your day's adventure in Mathews County. Crossing the Gwynn's Island bridge and navigating the scenic roads of this tiny island makes you feel like you're entering a different headspace. Explore the roads of Gwynn's Island and if you are camping at the campground, you will find the Sun RV resort towards the far end of the Island. Make sure to try out the Hole in the Wall Waterfront Restaurant for outdoor and indoor dining right on the water, featuring local seafood, affordable cocktails, and a casual environment! You will also find Island Seafood where you can purchase fresh fish, crab, and more to cook at home. You may also run into a one or more aquaculture facilities. On the weekends, you can also visit the Gwynn's Island Museum.