Boutiques & Gifts | Seafood | Grocery | Tools & Home Supplies | Restaurants
Please contact shops & markets directly for hours and details.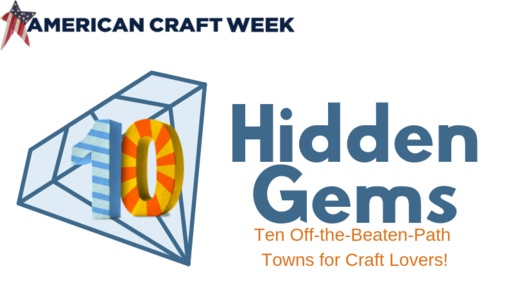 Boutiques & Gifts
Animal Care Society
Vintage, Glass, Home Decor donated
All proceeds support Gloucester Mathews
Humane Society & Spay & Neuter Clinic
241 Main St.
(804) 725-5242
On Facebook
Back in Time
Vintage, home decor, coffee
302 Main St.
(804) 505-1017
on Facebook
Bay School Community Arts Center
Gifts, gallery & art supplies
279 Main St
804-725-1278
BaySchool-Arts.com
Cattail's
Fine gifts & home decor
16 Church St.
804-725-2886
CattailsFineGifts.com
Doodlebug's
Furniture, Collectibles, Jewelry, Crystals &  Incense
240 Main St.
804-725-3819
OnFacebook
Etc. Vintage
Antiques, home furnishings & gifts
2066 Buckley Hall Rd., Cobbs Creek
804-725-3140
Website
Lily Valentine Antiques & Upscale Clutter 
Antiques, Vintage
252 Main St.
(804) 385-8590
On Facebook
The Poddery
Hand sculpted pottery
177 Poddery Lane
804-725-5956
ThePoddery.com
Put In Creek Carvings
Locally sourced art, gifts
206 Main Street
804-725-8650
On Facebook
Roane's Antiques at the Cottage
Cottage style furnishings & antiques
291 Main St.
804-725-3215
RoanesAntiques.com
On Facebook
Mathews Visitor Center/Sibley's General Store
Locally sourced gifts, crafts & artwork
239 Main St.
804-725-4229
Contact Us
Thrify Spot
Thrifted Goods
804-725-2399
8303 Buckley Hall Rd.
Website
On Facebook
The Vintage Pearl
Home decor and repurposed goods
256 Main St, Mathews
804-824-6936
On Facebook
Unique Design Florist
Florist & Gift shop
10758 Buckley Hall Road
804-725-4722
On Facebook
Yellow Barn Healthy Life Store at C.A. & J Farms
Educational Farm with Store
5620 East River Road, Foster
804-815-2839
C.A. & J Website
---

Seafood
Chapel Creek Oyster Co.
Oysters and Tours
804-815-6132
Visit Website

Eastfields Farms
Oysters directly from the bay!
Advance notice required, please call
804-725-3948

Island Seafood
Gwynn's Island – Risby Town Road
804-725-4962
Visit Website

Island Stop Market
Fresh seafood, wine
3768 New Point Comfort Hwy.Port Haywood
804-725-2323
IslandStopMarket.com
On facebook

Oystermama's Bay-Bies
Oyster Seed
804-725-8556

Oyster Seed Holdings, Inc.
Oyster Seed and Larvae, Hatchery
804-725-3046
Visit Website

Sea Farms
Mill Point Road – Rte. 669
804-725-9113
Website
The Seafood Shack
Food Truck by Courthouse M&M Building Supply
Cold and Hot Lunch, & Fresh Seafood
On Facebook
Crabs Express
9084 John Clayton Mem. Hwy.
804-694-5030
On Facebook
Moughon's Fresh Market
Seafood Selection & Produce
40 Main Street
(804) 725-2600
On Facebook
Ward Oyster Company
Eyed larvae, Seed and Oysters
(804) 693-0044
Website
Wolf Trap Oyster Company
Farm Raised Oyster to Shell
Redart
(804) 384-6167
Website
3 Hands Oyster Company
Milford Haven Oysters
Gwynn's Island
(804) 250-1033
Website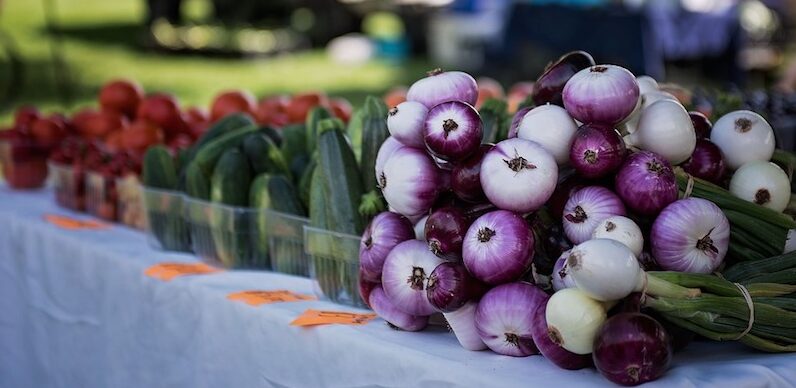 Grocery
Meats & Produce
Farmer's Market
At Courthouse Square
Saturdays 9am-1pm
April – October

Eastfields Farms
Asparagus & U-Pic Blueberries
Call for availability
804-725-3948

Food Lion
183 Main St.
804-725-1240

Island Stop Market
Fresh seafood, wine
3768 New Point Comfort Hwy.Port Haywood
804-725-2323
IslandStopMarket.com
On facebook
Baked Goods
Farmer's Market
At Courthouse Square
Saturdays 9am-1pm, April – October

Island Stop Market
Deli, Prepared Salads & Deserts
3768 New Point Comfort Hwy.Port Haywood
804-725-2323
IslandStopMarket.com
On facebook
24 Hour Convenience
7-Eleven
Cricket Hill Road, Hudgins
Open 24 Hours
Health Food Store
C.A. & J Farm
5620 East River Road, Foster
804-815-2839, www.cajfarm.com
Shop Eggs, Herbs & Teas in the Yellow Barn Healthy Life Store
Open most Thursdays, Fridays & Saturdays 10:30am-6pm
Tools, Home & Building Supply
Moughon's Ace Hardware
40 Main Street
(804) 725-2600

M&M Building Supply – Mathews
10748 Buckley Hall Rd
(804) 725-7647

M&M Building Supply – Port Haywood
3625 New Point Comfort Hwy, Port Haywood
(804) 725-7156
Pharmacy
Mathews Pharmacy
10858 Buckley Hall Rd
Mathews, VA 23109
804-725-2556
Website
Does your shop belong on this list? Need to make a change to your listing?
Contact Us