The 3rd oldest lighthouse on the Chesapeake Bay
The 10th oldest lighthouse in the United States
 New Point Comfort Lighthouse was commissioned in 1804 by Thomas Jefferson. The 55-foot octagonal sandstone lighthouse sits on an island, separated from the mainland by the Hurricane of 1933. Two public viewing areas provide excellent opportunities to get up close and personal with area wildlife and the natural shoreline of the Mobjack Bay.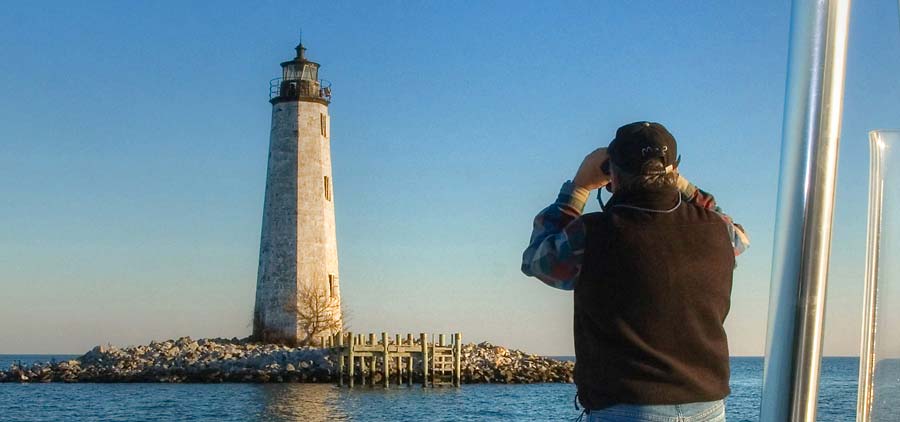 Admire the View
Observation Walkway at New Point Comfort Preserve –
Take an elevated walk over the ebb and flow of the bay for a pristine view of the lighthouse and more distant points of interest across the Mobjack Bay. Enjoy the abundant wildlife and gorgeous sunsets, this is a 'must visit' location in Mathews any time of year. Parking and kayak/canoe launch available. No facilities although the walkway is handicap friendly. Guided kayaking tours available from this location.
Bayside Landing – Sheltered Picnic & Observation Area –
Another local favorite viewing area with sheltered picnic tables and a somewhat distant but majestic view of the lighthouse. All natural setting with tidal marsh. No boat launching from this area. Ample parking available, no facilities. Shelter sometimes occupied for special events, check with the Visitor's Center for reservation info.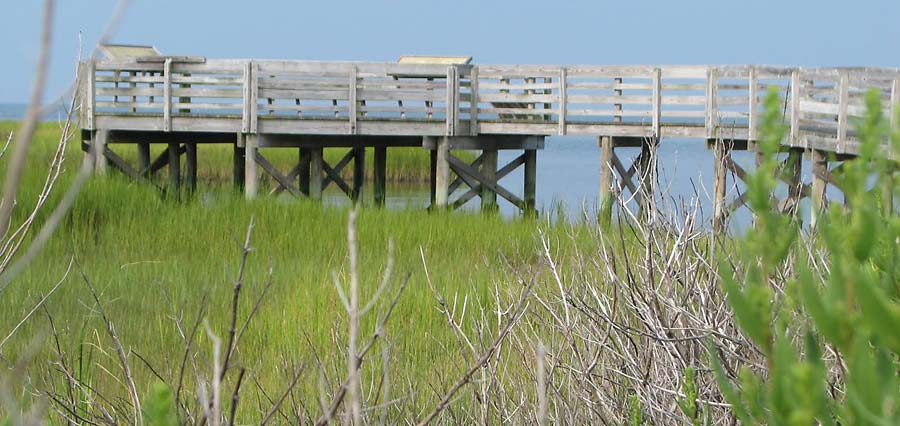 Book a Lighthouse Tour
There are several opportunities to get close to the lighthouse through a variety of tours.  All tours must be scheduled in advance with one of our tour guides or local outfitters. Kayak tours guides can be found on our website, as well as boat tours that take you up close and tell you about some of the history and local significance. Unfortunately, no-one is allowed inside at this time.  Tours are also available to take you close to Wolftrap Lighthouse also located in Mathews County on the Chesapeake Bay.
Get directions and details at the Visitor's Center