The tour is growing and is now taking place on TWO weekends!
2023 Open Studio Tour Weekends:
Friday, November 24th, 10 am-5 pm
Saturday, November 25th, 10 am-5 pm
Sunday, November 26th, Noon – 5 pm
Saturday, December 2nd, 10am-5pm
Sunday, December 3rd, Noon – 5 pm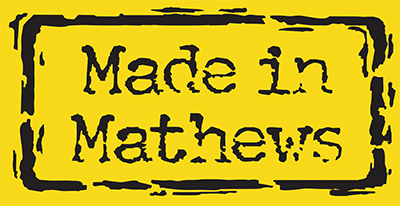 Every year, the weekend following Thanksgiving and the first weekend in December, the artist network in Mathews County open their doors to the public showcasing many genres of artisan crafts. The Open Studio Tour is a trail of artisans with studios around the County. Not only do you get to visit the beautiful corners of this Chesapeake Bay town, you get a taste of the lives and habits of these professional artisans from all walks of life.
Travel the various bays and rivers of Mathews County to shop fine arts, textiles, handmade furnitures, crafts, jewelry, photography, sculptures, and so much more. Keep track of this year's featured artisans by visiting the Made in Mathews Open Studio Tour Website for updates.
Expand your Artisan Tour
This holiday tour has taken place since 2001 and has grown each year. This event is FREE, and does not require tickets! If you are visiting town and would like to expand your artisan experience, take a look at the River to Bay Artisan Trail that was recently developed in the Middle Peninsula region. Check out the dozens of additional artists and studios that are available to book an appointment. You can also check out the Bay School Community Arts Center for classes and exhibits, and the many boutiques and vintage stores downtown!
Pick up your map and brochure at the Mathews County Visitor Center on 239 Main Street as early as a month before the event.