Saturday, June 24th, 2023
Chicken Dinner Fundraiser | Gwynn's Island Festival
Celebrate the history and culture at the Gwynns Island Festival on the last weekend of June with these itinerary of events.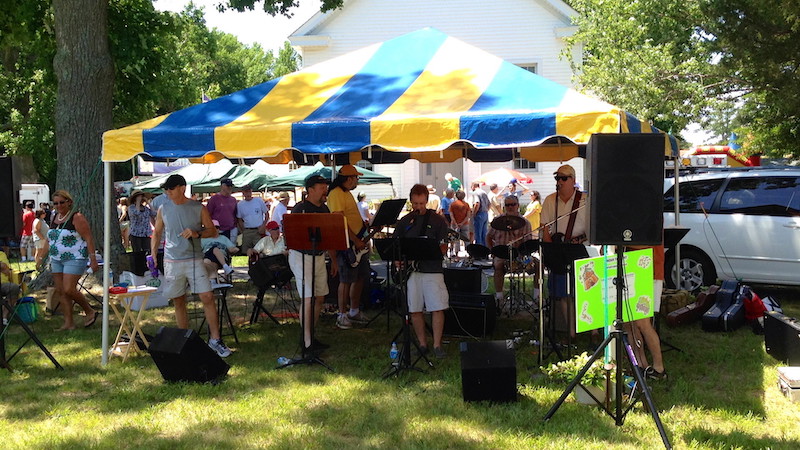 History of Gwynn's Island
Gwynn's Island is an island located in the Chesapeake Bay off of VA's Middle Peninsula on the northeast side of Mathews County. It is connected by a bridge over Milford Haven.
Archaeological evidence shows that the island was inhabited as early as ten thousand years ago. In 1642, Hugh Gwynn of Jamestown purchased the island and his family were the first English settlers there. The Island served as a base for Lord Dunmore, the last royal governor of VA after the burning of Norfolk. The Battle of Cricket hill led Dunmore to leave the island by 1776.

More information about the history can be found at the Gwynn's Island Museum.
While the history is remarkable, the view and environment of Gwynn's Island is serene. Once you cross the bridge, you feel as if you are in a Chesapeake Bay Island paradise and your worries wash away!
Gwynn's Island Chicken Dinner is Scheduled
Drive by in the drive through for the famous Gwynn's Island Chicken Dinner with all the fixings! Friday, June 23, 2023, 4:30pm-7:00pm. No pre-sale tickets.
Gwynn's Island Festival
Saturday, June 24th
Last Saturday in June, 9am to 4pm.
Festival has a variety of handmade crafts and local vendors including jewelry, leather, paintings and photography. Festival will also feature live music, Lord Dunmore skits, food vendors, and a kids zone!
The event is located at the Gwynn's Island Civic Center, 1996 Old Ferry Rd., Gwynn, VA 23066