Mathews County is one of the best spots to kite surf in Virginia. Many different conditions can be found in the area ranging from flat water slicks,  bay-chop, to  some small rollers. Like most of the East Coast,  winds are generally best in spring and fall [windfinder stats].  We recommend avoiding water temperatures during the months of January through April so please ensure that you do not enter the water when water temperatures are freezing [water temps]. There are three public access points, all within a 30min drive, that  are great for wind directions from West to North-East, these can be found  in this map.

 If you are looking for a low-key place to kite in peace, Mathews is your ticket.  For specific inquiries about kite surfing, please email us for more information.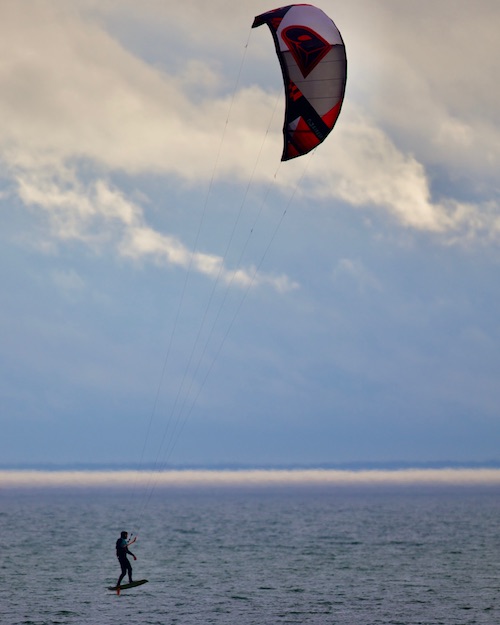 Tips from Other Surfers
The best places to catch a good surf are along the major beaches of Mathews, most specifically Bethel Beach. Local kite boarder, Alex, suggests these tips below for navigating Bethel!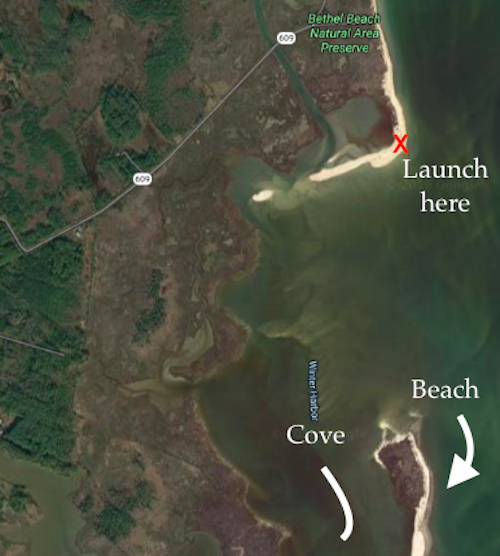 From one kiter to another, here's a Mathews map of places to launch for kite surfing. Be aware of underground tree trunks, debris, glass and rocks under the surface. Wear water shoes, life preservers, a water suit and protective gear when necessary. Review this list of items you should pack for your trip on the water and research the conditions before going out.