September 9th & 10th, 9am to 5pm
Historic Court House Green
www.mathewsmarketdays.org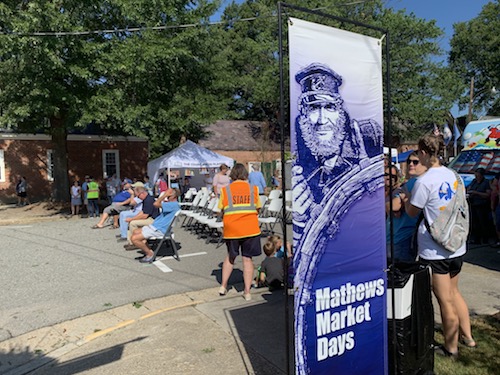 Don't miss this year's Mathews Market Days Festival in Mathews County THIS weekend! This annual festival overtakes the Historic Court House drawing thousands of festival go-ers to Mathews over the weekend. There will be vendors selling arts and crafts, food trucks featuring yummy classics like crab cakes, frozen lemonade, funnel cakes, ice cream and more. Two full days of live music & performances at the Put-In Creek Pavilion, plus a children's area!
---
VENDORS
Nearly 50 vendors will be featured during this year's two-day festival. There will be informational booths plus vendors selling bath and body goods, fiber and textiles, wood crafts, fine art, yard art, photography, mixed art, and jewelry.
More Options: Browse around Main Street to some of the local stores within walking distance including vintage and antique goods, gifts and home decor, art galleries, local museums, the visitor center, and the Friends of the Library dollar book store!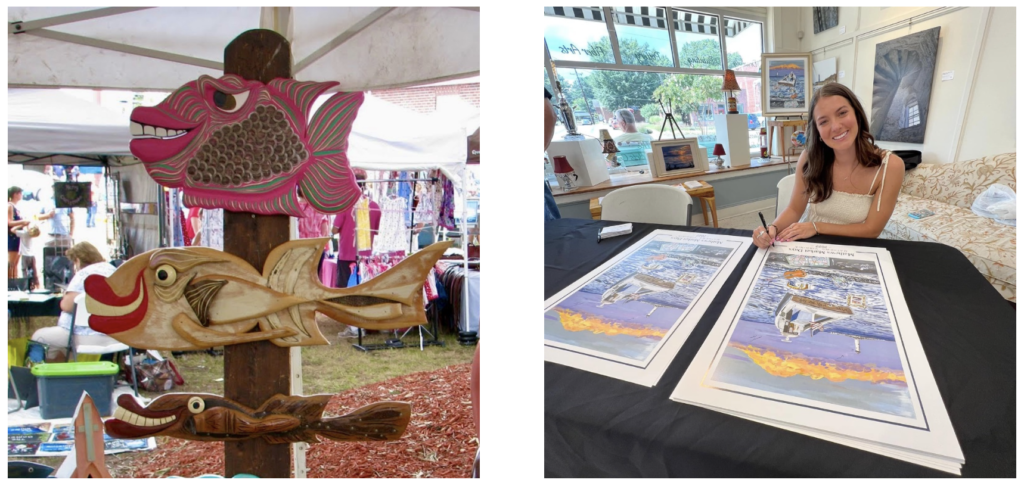 2022 POSTER
This year's Mathews Market Days Poster winner is Jordan Hunley's artwork titled "Rise with the Tide". Posters will be available for purchase on Friday and Saturday at the Mathews Market Days Information Booth on the corner of Church Street and Court Street. Jordan will be signing posters on Saturday, from 10am to 3pm.
---
FOOD TRUCKS
Food trucks will be lined up on Court Street selling seafood, burgers, bbq and more from the Mathews Lions Club, Mathews Ruritan Club, Pianktank Ruritan Club, and Virginia Vendor Food Services, plus sweet treats from York River Kona Ice, Short Lane Ice Cream, The Old Fashioned Kettle Corn Company, Kindness Through Cookies, Kellz Snowballs and Hot Dogs, and the Mathews Womens Club.
More options: There's also some wonderful local restaurant establishmentswithin walking distance if you would prefer to sit down and dine-in.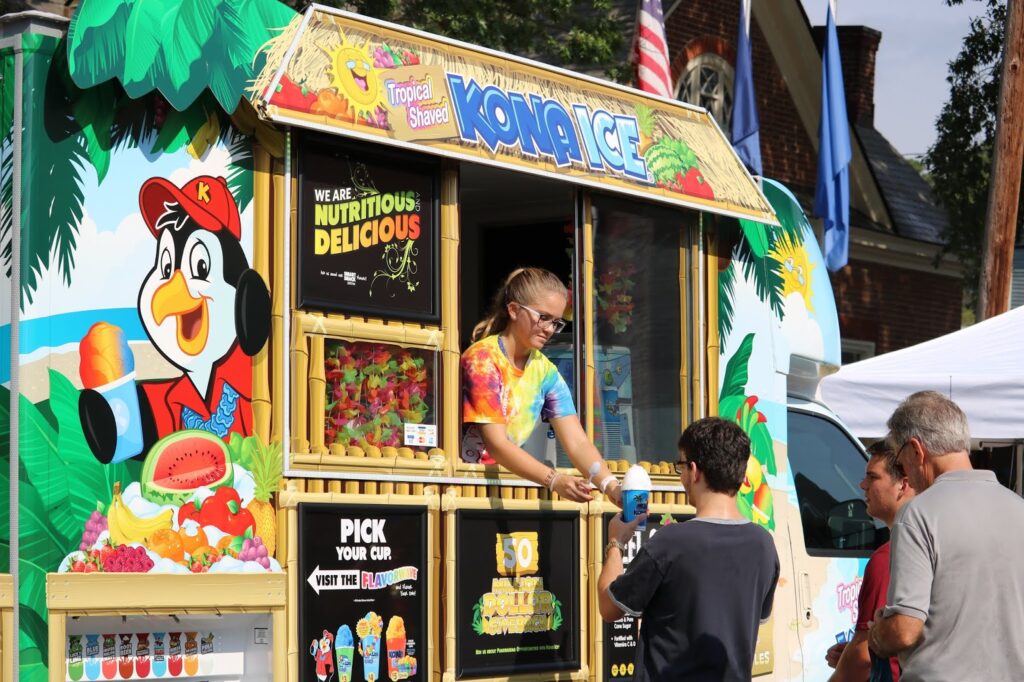 ---
PET PARADE
A festival for furry friends, too! Line up on Saturday at 9:30 AM at the Put-in-Creek Pavilion for a brief introduction of your pet then proceed around the Historic Court Green in a parade through this year's vendors. The parade will end in front of the Pavilion for a quick photo opportunity.
CAR SHOW
Saturday, 9am to 3pm at Thomas Hunter Middle School. Free for all spectators! Enter your car to the show with a $10 donation to benefit Mathews First Responders.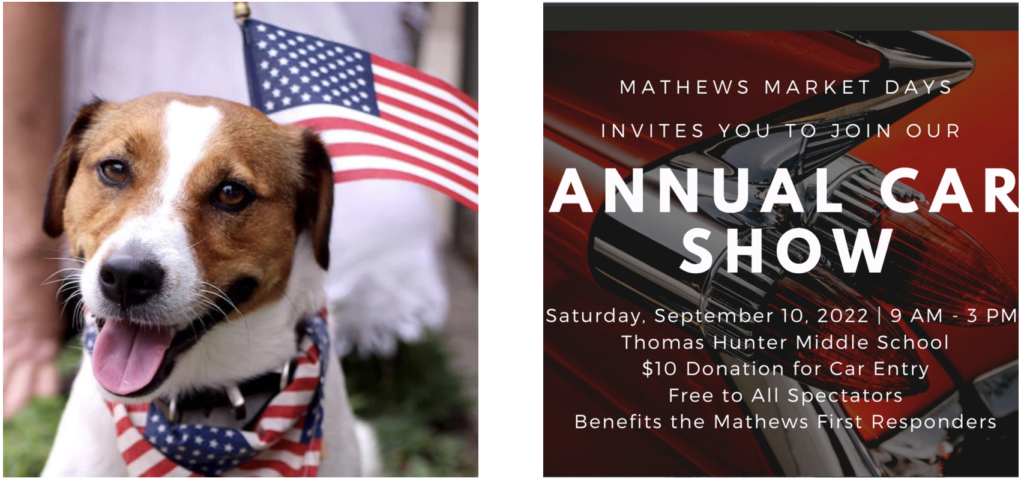 ---
MUSIC & PERFORMANCES
Two full days of ceremonies, performances, and live music at Put-In Creek Pavilion featuring local talent, Mathews Dance Studio, bands, a Court House Players skit, and more! See the full schedule below.
Don't forget the Saturday Night Street Dance for live music by Rip Tide Band from 6pm to 9pm at the Pavilion! Grab some dinner from one of the local food vendors, and bring a chair. Rip Tide was voted #1 best band in the area in this year's Rivah Magazine!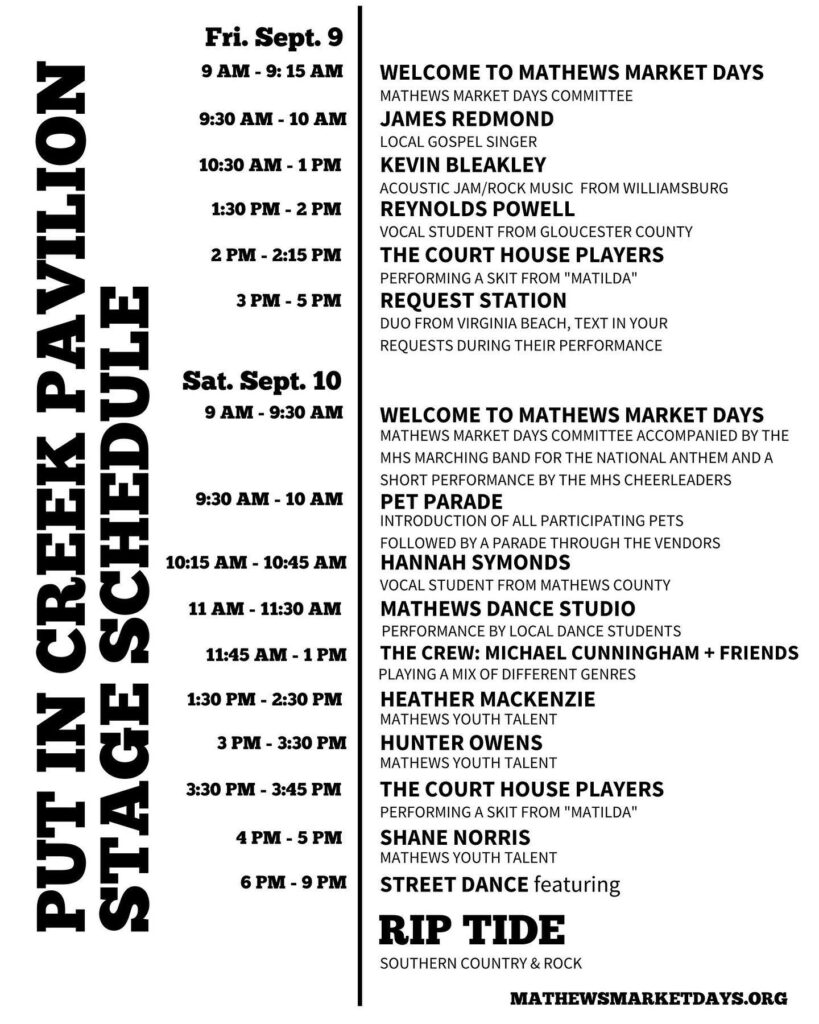 ---
CHILDREN'S AREA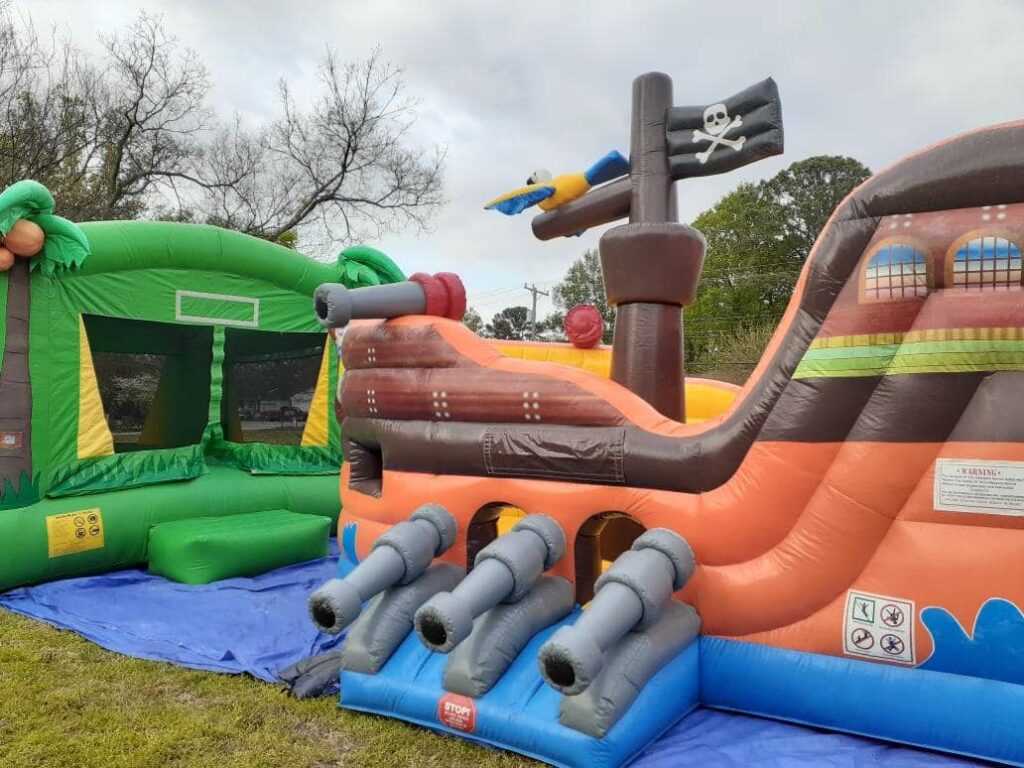 This year's Children's Area will be located in the County Parking Lot on Brickbat Rd. next to the Put In Creek Pavilion. Stop by for a free game of corn hole or enjoy some of the fun vendors that will be present including inflatable bounce houses, slides, and pirate ships, a mobile escape room, and pony rides.
---
PARKING & SHUTTLE BUS
Ride the school bus to Market Days! Park at the Mathews High School at 9889 Buckley Hall Rd. on Saturday and catch a free bus ride to the festival. Drop off/pick-up points are located at the High School, Thomas Hunter Middle School (Car Show), and the Historic Court Green by the Mathews Market Days Info Booth running 9am to 5pm on Saturday ONLY.