Small Business Saturday is just around the corner on November 30th, 2019 the Saturday after Thanksgiving. As a consumer gearing up for the holiday season, you can choose to spend your money at small local businesses on this day rather than going to the big-box retailers at the local mall. By keeping your spending dollars local, you are putting money back into Mathews' economy!
We must support our small businesses who try so hard to create commerce in Mathews. Be a responsible shopper this year and consider some of these gifts for your loved ones, family members and friends. Gifts like memory quilts from a website like https://memorystitch.com/products/t-shirt-quilt are often popular as keepsakes around this time of year.
We have ideas below for Stocking Stuffers, Experiences, Meaningful Gifts, Out-of-Town Family, and Giving Back to the Community! 
55 Holiday Gift Ideas in Mathews County
Stocking Stuffers or Small Gifts We've Seen Around Town
There are thousands of stocking stuffers or small gifts that you can purchase around Mathews, you just have to see for yourself! Here are a few ideas ranging for all wallet sizes.
A unique tree ornament or carving from Put in Creek Carvings
Nail Salon appointment from Trend Masters Salon
Soap and Lotion by Moonstruck Soap at the Mathews Visitor Center
A $10 lunch gift certificate from Richardson's Cafe
Bouncin' Betty's Hot Sauce from Southwind Pizza
Bloody's by Buz, Bloody Mary Mix at the Mathews Visitor Center
Hand Towels with the map of Mathews from Moughon's Ace Hardware
A flashlight or multi-tool from M&M Building Supply
Hors d'oeuvre mixes from Cattail's Fine Gifts
A Mathews Hat, or Mug from the Mathews Visitor Center
A bottle of wine or craft brew, Whitley's Peanuts or Jerkey from Island Stop Market
Vinyl Record or vintage poster from Doodlebugs Consignment
Cards made locally at Back in Time, MCVIC, or Put in Creek Carvings
A small mug or decorative wall piece from the Poddery or Etc. Vintage, or Animal Care Society
Sterling Silver Jewelry from Classic Reflections
A piece of pottery from Bay School Arts Center
Doggie Bandanas at the Mathews Visitor Center
T-shirt from Hole in the Wall Waterfront Grill, Southwind Pizza, Linda's Diner, or Mi Casa Azteca
Flu-Season supplies from Mathews Pharmacy
Billy Bees Honey or Beeswax Candles from the Visitor Center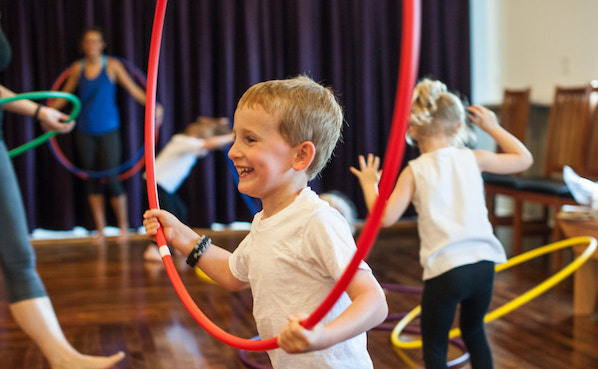 Experiences
Find unique ways to enrich someone's life, or activities for you to do together.
A gift certificate for a massage at Mathews Massage Studio can be purchased at the Visitor Center or directly with Kat Sharpe or an appointment to 5 Star Oriental Medicine for a stressed or aching loved one.
A Gift Certificate for a hair cut at one of the local beauty shops: Trend Masters Salon, Shear Perfection, or Country Cuts.
Register your child or grandchild for a future class at Mathews Dance Studio.
A seat on your boat with 4 anglers for the Rotary Rockfish Tournament mid-December.
Create an itinerary for some time together to tour local artisan studios throughout Mathews using the River to Bay Artisan Trail map. Must make prior arrangements.
Start a tradition and sponsor a coffee date for you and a friend at Daily Grind Coffee House.
Purchase tickets to a musical or play by Concerts by the Bay, Donk's Theater or Courthouse Players.
Buy someone an online or paper subscription to the Gloucester-Mathews Gazette Journal.
Treat a loved one to happy hour and a nice meal at the White Dog Bistro.
Horse Riding Lessons from Bay Breeze Farm.
More Thoughtful Gift Ideas
Looking for something a little more substantial that may have a longer impact? Here's a few ideas…
Sponsor a loved one's art class next year at the Bay School Community Arts Center.
Jewelry, vintage and repurposed signs and decor, clothing, bargain finds, classy gifts, cocktail items, furnitures and statement pieces from one of the many boutiques around Mathews.
A good book from Friends of the Library Book Store on Saturdays, 10am to 2pm, or new books from the Mathews Visitor Center.
A date night gift certificate to one of the many delicious restaurants in Mathews.
A gift certificate to Moughons Ace Hardware or M&M Building Supply for someone's DIY project or an oil change to one of Mathews local auto shops. Roane's Antiques at The Cottage also sells a great selection of unique paints.
Pet Grooming Gift Certificate from one of 3 local salons.
A bouquet or house plant from Unique Design Florist or Flowers from the Heart.
A starter savings account for a child or grandchild's piggy bank at Chesapeake Bank or start an emergency fund account for a loved one.
Apparel from your family's favorite local marina where you have kept your boat year-round or boat or commercial fishing gear from Ocean Products Research
Sponsor someone's membership to the Mathews Family YMCA or a friend's small businesses membership to the Mathews County Chamber of Commerce.
Family out of Town
Have loved ones out of town? Why not invite them to visit Mathews by surprising them with one of these special gifts?
1. A gift certificate or overnight booking to the Inn at Tabbs Creek, and Callis House Inn.
2. A kayak tour with Mobjack Bay Kayaking or Bay Country Kayaking next summer.
3. A trip on a Watermen Deadrise Tour to see the lighthouses, learn about history on the water and aquaculture.
Donate or Give Back to Mathews in Honor or Memory of a Loved one
There are countless ways to give back to your community, and we apologize if we left out your organization from this list. Share this blog post with your ideas about how to share the Holiday Spirit through giving!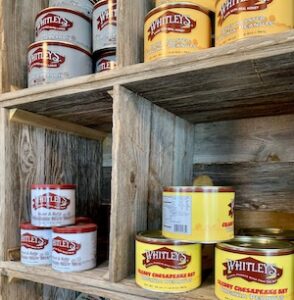 Empty Bowls Fundraiser – December 8th, 11-1:30 , Bay School Community Arts; take home a unique, hand made bowl and enjoy home-made soup.
Donate money, clothing, furniture, or small appliances to Hands Across Mathews.
Donate non-perishable goods to Mathews County Social Services Food Pantry.
Donate to the Mathews Social Services Christmas Store – They can only accept monetary donations, new toys, clothing, household items, jewelry and cosmetics – No used items.
Make a contribution to the Mathews Community Foundation
Donate to the Sibley's General Store Restoration Fund at the Visitor Center.
Donate to the Mathews County Volunteer Fire Department or Mathews Volunteer Rescue Squad
Mathews has over 100 community organizations, non-profit groups and clubs for you to choose and make a charitable gift towards. Many 501(c)(3)'s can provide you with a tax-deductible donation letter, too! 
Invite or sponsor a friend to your public service group to become a member: Mathews Rotary Club, Piankatank Ruritan Club, Mathews Ruritan Club, Mathews Lions Club, Mathews Chamber of Commerce, or treat them to breakfast at the American Legions, Mathews Post 83!
Donate blood to the Red Cross Blood Drive, December 3rd at the Piankatank Ruritan Club or find a drive nearby.
Adopt-A-Highway with your family or local organization.
Sign up as a volunteer with a friend for Mathews Meals on Wheels

Don't limit your great ideas to this list – if you plan on spending money during the Holidays this year, be creative, be local, and be a Mathews shopper!