Sibley's General Store is is back down to earth after spending just over three weeks nearly sky-high! Thanks to the amazing teams at Morse Enterprises and Ace House Movers, Sibley's General Store was safely lowered down on its new foundation on February 9th.

The building was raised nine feet in the air in mid-January to begin the months-long repair and restoration process, with the first step being to lay a new, sturdier foundation. The exterior and interior work will continue now that Sibley's is back on the ground, and we look forward to keeping you up-t0-date on all the exciting improvements!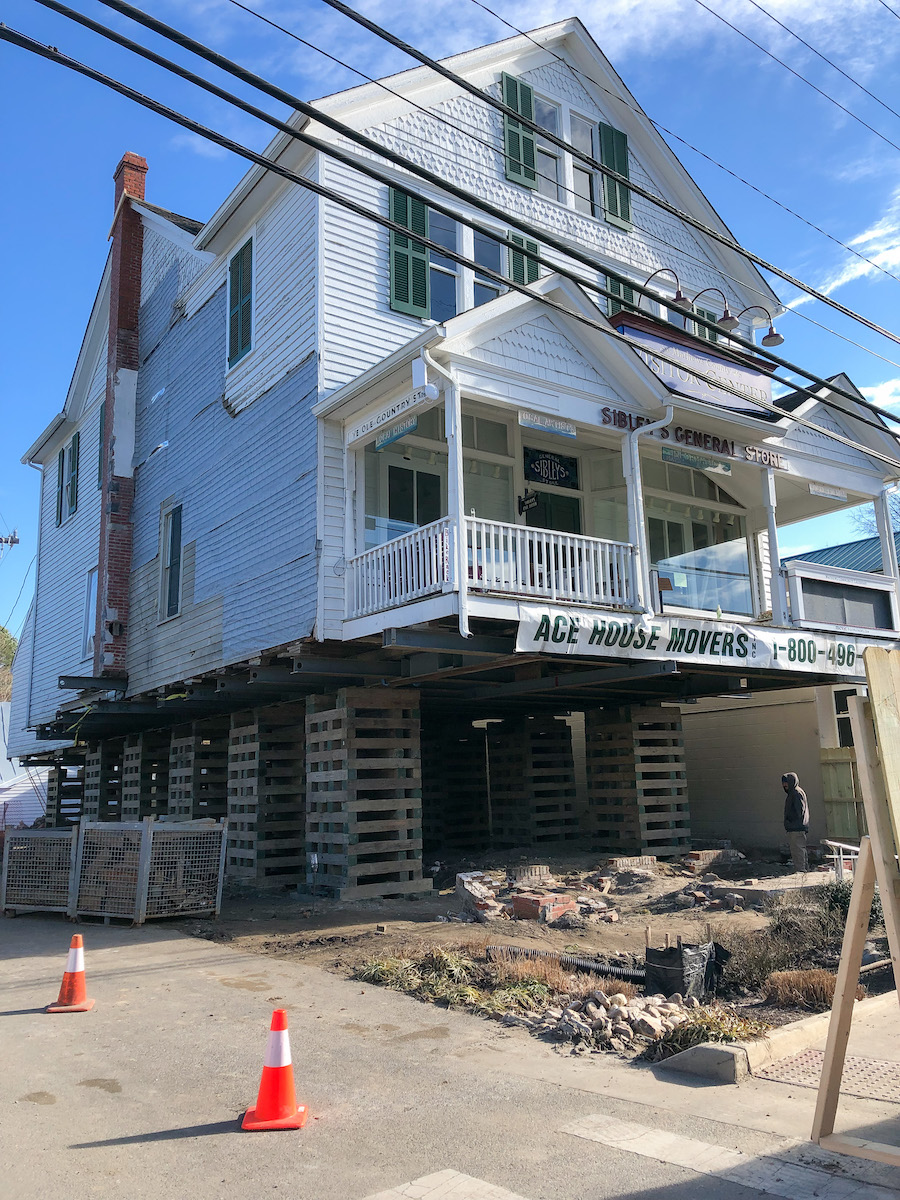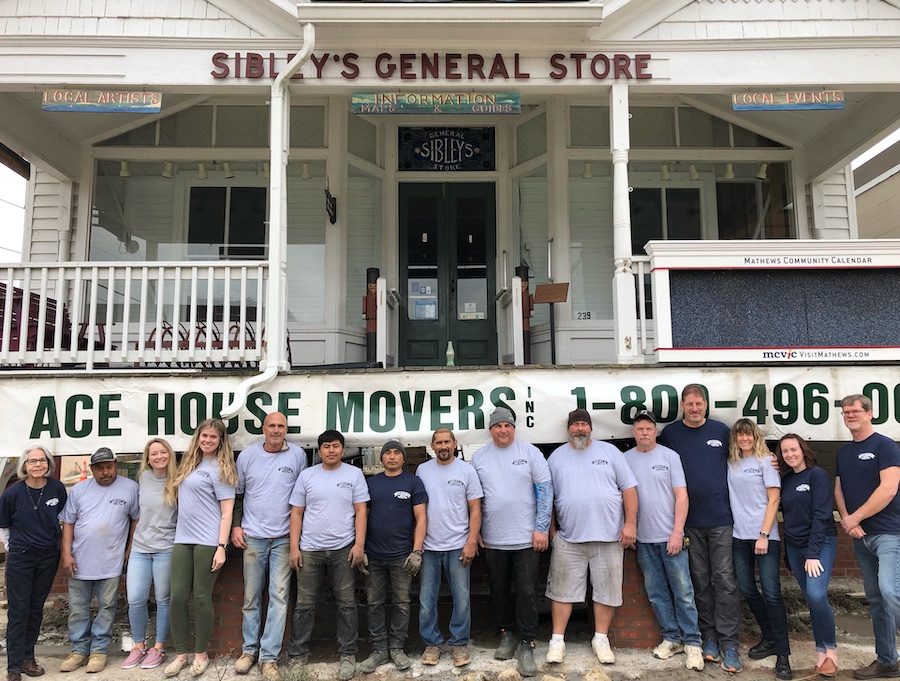 The Mathews Visitor County and Information Center has reopened! Come visit us in our temporary location at 260 Main Street (Brickbat Road entrance- behind Storybound Construction)- look for the signs!
While in our smaller location, we aren't able to stock our local artist's products, but we do still have lots of great Mathews retail, including apparel, glassware, stickers, maps, books and more! And of course, our volunteers and staff are always great resources to provide information to visitors and locals alike!
The Visitor Center is currently open Thursday – Saturday from 10 AM – 4 PM.