Kat Larkin Joins the Mathews Visitor Center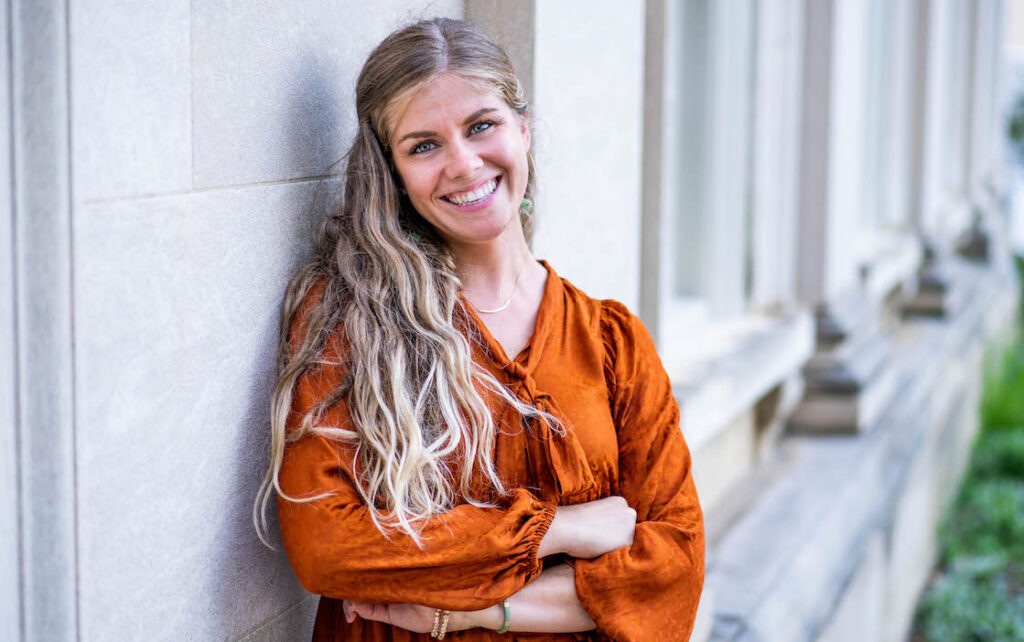 MCVIC is delighted to announce its new leader, Kat Larkin, resident of Mathews County. We are thrilled to have Kat leading our tourism and economic development initiatives for the County of Mathews. Kat comes to us with great experience and enthusiasm to grow MCVIC's mission and vision in the community. Learn more about Kat below:
Kat Larkin moved to Mathews from Henrico in 2020, but has been visiting the Middle Peninsula since childhood, and Mathews since 2006, when her parents moved to the county. She loves the small-town charm and friendliness of Mathews, and looks forward to bringing that passion to her new role at MCVIC!
Kat has a degree in Mass Communications/ Public Relations from VCU, and has a professional background in community relations, marketing, event planning and business administration. She started her time in Mathews working in the office at the high school, and enjoyed helping organize activities such as the prom and homecoming parade.
In her free time, she loves doing anything outdoors, including boating, hiking, fishing and spending time on the local beaches; searching for treasures at the local shops; reading; crafting; and spending time with her son and other friends and family.