The CoVa BIZ Magazine Next Gen Awards recognize young professionals in the Coastal Virginia region, selected for their demonstrated excellence not only in their professional endeavors but in their dedication to the broader community. This awards program was previously known as Millennials on the Move and was rebranded in 2022 to reflect a sense of timelessness and the forward-thinking promise that each new generation brings.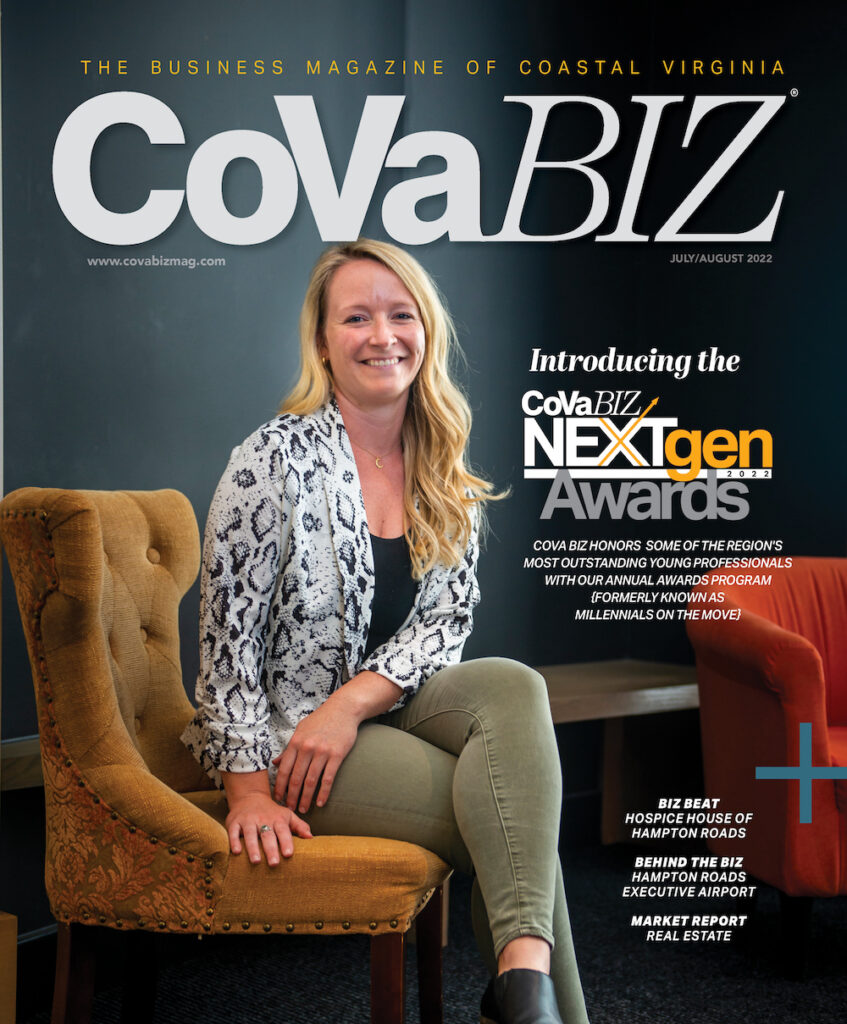 Allen Recognized as Honoree
Emily Allen, Executive Director of the Mathews County Visitor & Information Center, was selected as one of the 2022 Honorees.
Emily has found fulfillment in her position through relationship building and place-making through the Mathews Visitor Center. She enjoys working with small businesses and entrepreneurs on initiatives that enrich the community. Emily is currently working on a Tourism Strategic Plan for Mathews and managing a capital campaign to save the Visitor Center's home in the historic Sibley's General Store. She is a Mathews Rotarian and is active with Mathews Main Street.
Emily's Interview with CoVa BIZ:
So far in my career, I am most proud of…my relationships with colleagues—everybody needs to feel supported in their life, and I feel lucky to say that I have that.
My next big goal is…to become an entrepreneur. My partner, Will, and I are renovating a historic cottage in downtown Mathews to open as a boutique vacation rental called Sugartoad Cottage!
The best piece of advice I have ever received is…to "rise above the babble of the crowd." My great grandma used to say that.
Something not many people know about me is that…I hope to encourage young people to look at small towns to start their careers—you might be surprised what they teach you.
A few of the things Emily has learned in her 5 years at MCVIC: Mathews has taught me the incredible importance of community. The immeasurable impact of volunteerism combined with the generous spirit of this small town empowers people and groups to achieve so much good for Mathews. With that sense of community comes an even larger lesson. The strength of positivity, a value that Greg Dusenberry, the President of MCVIC's Advisory Board, never stops instilling in me. Greg always reminds us of the power of positivity and sticking to our core values. The more we uplift each other, the greater work there is to be achieved. By fueling negativity, we stop challenging ourselves (and our community) to grow.