Art Speaks Gallery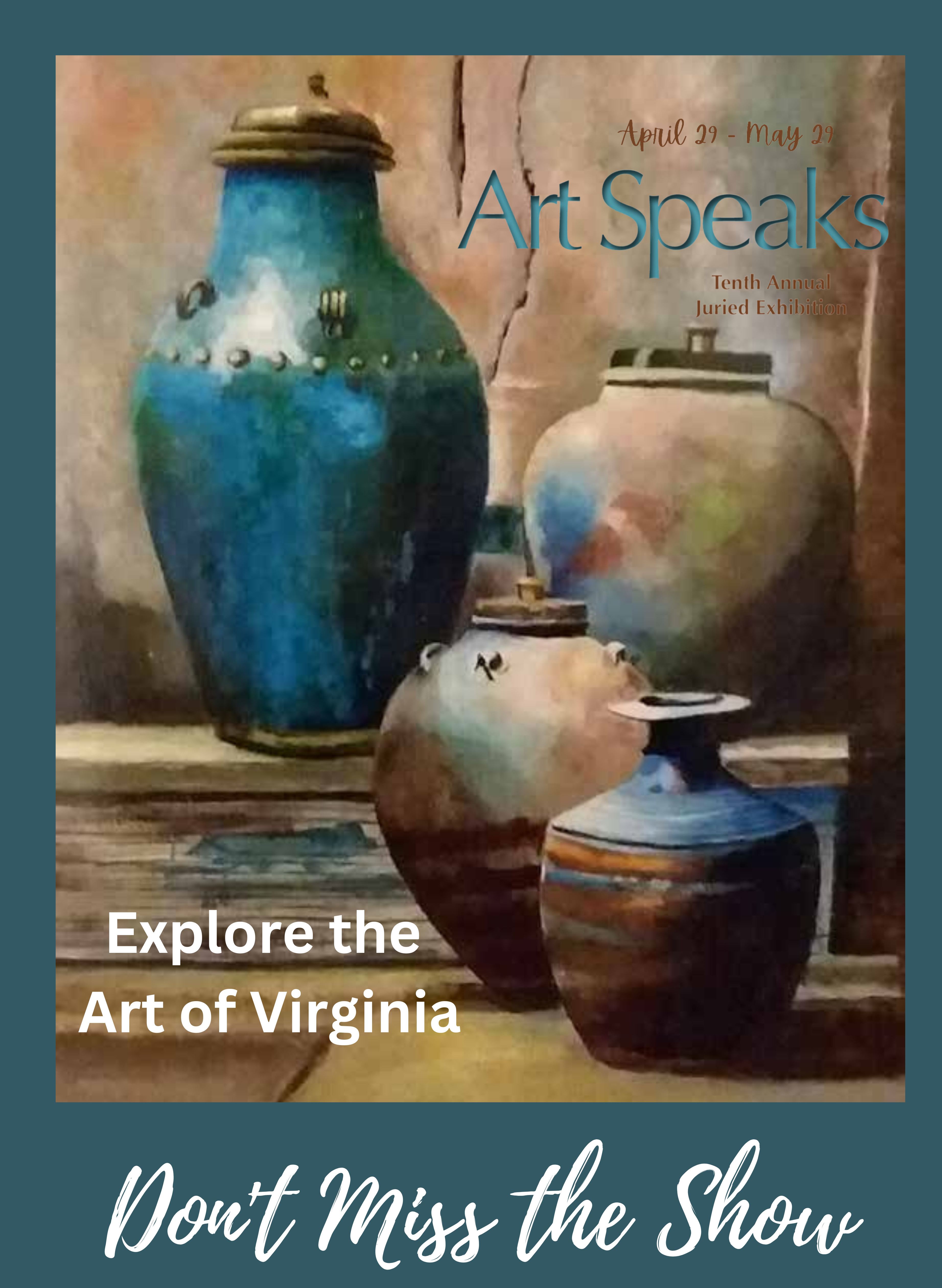 This statewide show brings the best of Virginia's contemporary artists to the Bay School Community Arts Center! The gallery will showcase two- and three-dimensional artwork from all Virginia artists.
The Art Speaks Gallery will be featured in the Bay School from April 29-May 29, 2023!
Shop the Art Speaks Gallery here!
Related Events