Sibley's General Store Needs a New Foundation
Walk down Main Street in Mathews, Virginia, and the old Sibley's General Store grabs your attention. Home to the Mathews County Visitors and Information Center (MCVIC), the mighty 1899 Victorian draws a constant flow of visitors and locals stopping in for a friendly word, business advice, or an entertaining history lesson. Sibley's has been a cornerstone to the community for almost 125 years. However the impacts of time and climate have not gone easy on the historically registered building and Sibley's is in need of a new foundation due to over a century of aging, flood and water damage to critical structural members.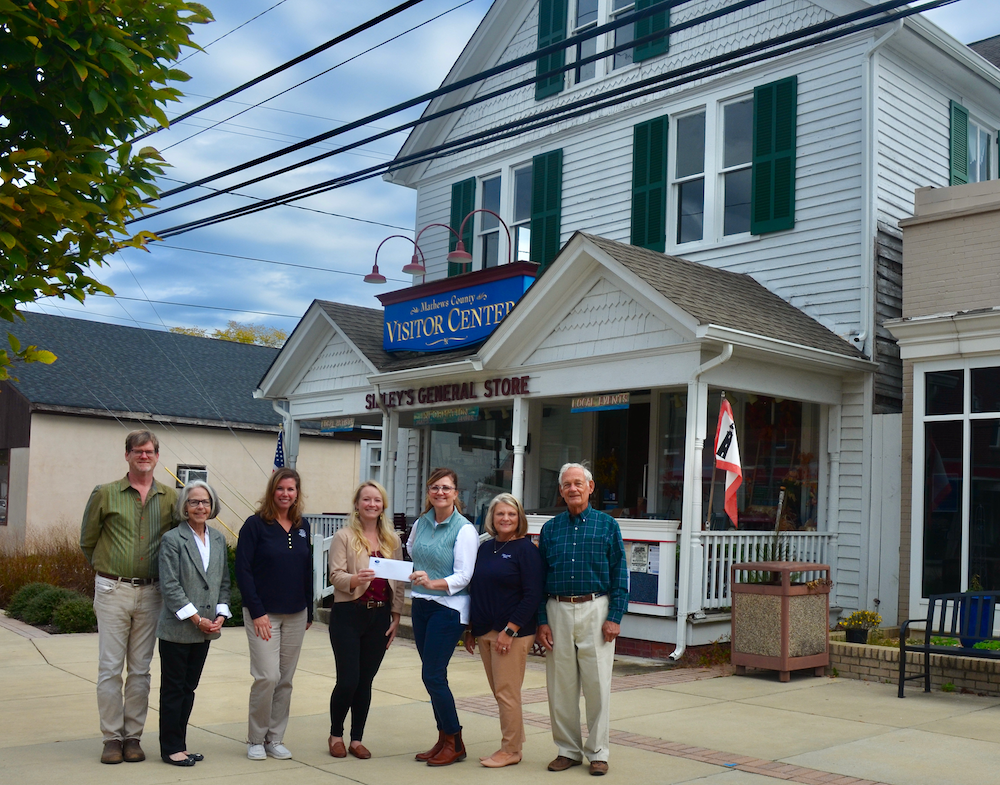 Chesapeake Bank Stepped up to Help
When MCVIC developed a plan to preserve the structural and historical integrity of the building, Chesapeake Bank was the first institution that we turned to for help at the end of 2020. Now, MCVIC is thrilled to share that Chesapeake Bank pledged $50,000 toward the Save Sibley's Restoration project! It was Chesapeake Bank's contribution that kicked off our fundraising in such a positive light. Their involvement endorsed this project throughout our fundraising efforts, cementing our pitch when approached donors, foundations, and other corporate entities that we could get this done together.


"There's something about knowing that your hometown bank has your back," says Emily Allen, MCVIC's Executive Director and Project Manger of the Save Sibley's Committee.
Other members of the Save Sibley's Committee include Hunt Thompson
(Fundraising Chair), Greg Dusenberry (Construction Liaison), and Bobbi Hatton,
(Preservation Advisor).
The bank has been fully supportive in helping MCVIC's efforts to raise the necessary funds to restore the foundation and structural integrity of the building. Chesapeake Bank is known for going "beyond banking" contributing to community projects and volunteering for civic causes. Last year alone, the bank served 121 organizations with 4,710 volunteers. Read more about Chesapeake Bank's Community impact in 2021 here.
Receiving Chesapeake Bank's support at the beginning of our capital campaign gave us full confidence to embrace this intimidating fundraising goal head on. Their generous contribution compounded by genuine concern for the project was truly validating of our work in the community, and reassuring that Sibley's is truly worth the time and resources to save.
Join Chesapeake Bank and Make a Pledge!
As of today (10/24/22), MCVIC still has $48,000 remaining to reach their goal of $625,000 to start
the project early next year. To join Chesapeake Bank and make a pledge toward this project, you can by clicking the Donate Button below, or send a contribution to "MCVIC" at P.O. Box 1456, Mathews, VA 23109.