There are many much-anticipated events coming up in Mathews in April!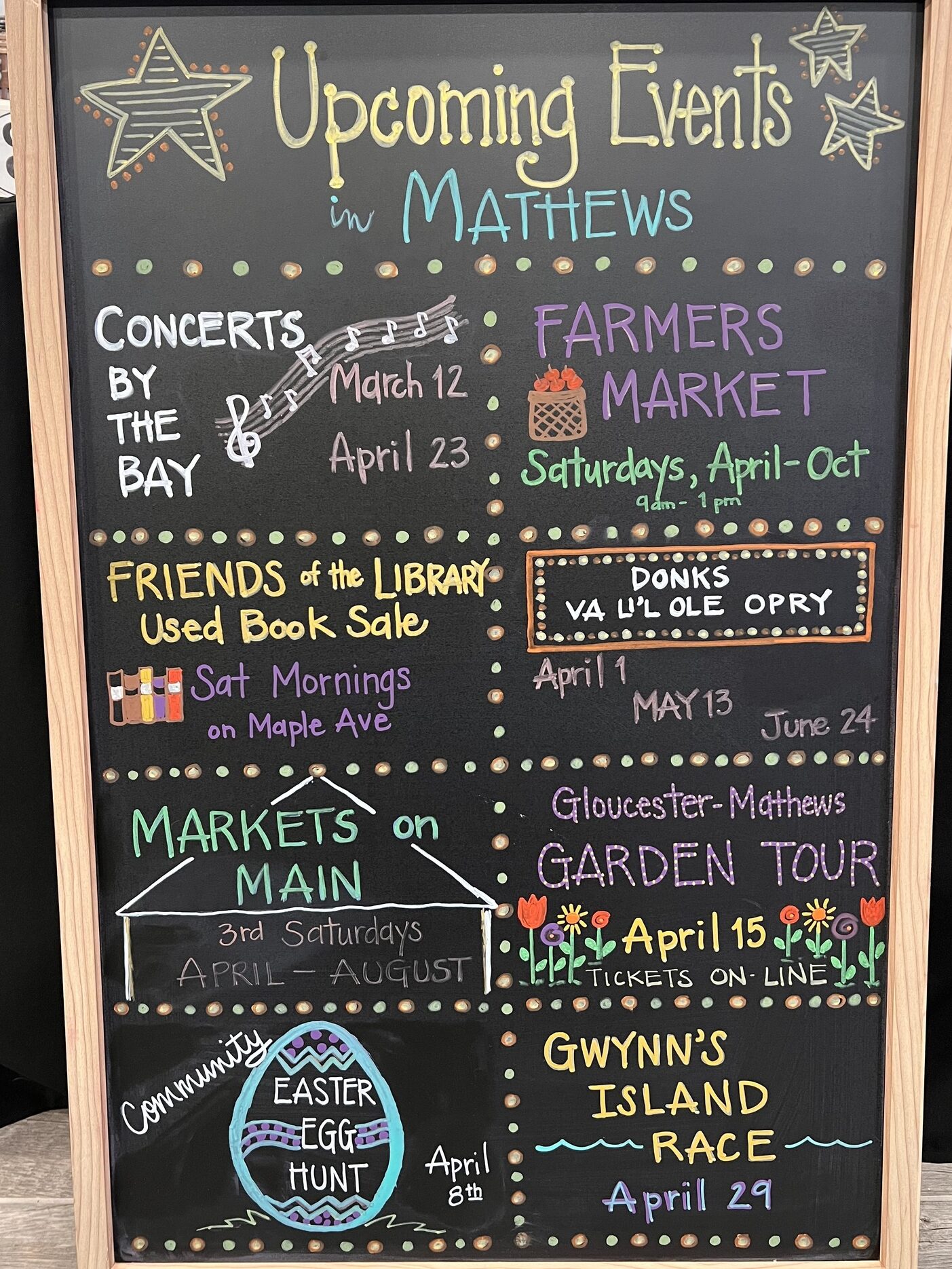 Starting in April, the Farmers Market returns every Saturday from 9 AM – 1 PM! Come out to shop local wares and delicious treats, and meet the new Market Manager, Heather Fry of Twiggs Ferry Flowers!

Markets on Main will also be returning the third Saturday of every month; it's an expanded Farmers Market with live music and food specials!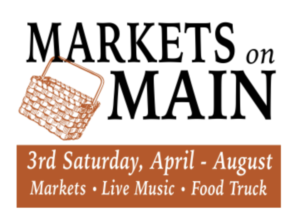 Donk's Theater will kick off its 2023 season on April 1st with the All Star Opry! Keep an eye on their schedule for other great shows this year- including two oldies shows, a prime country performance, great duets, and much more!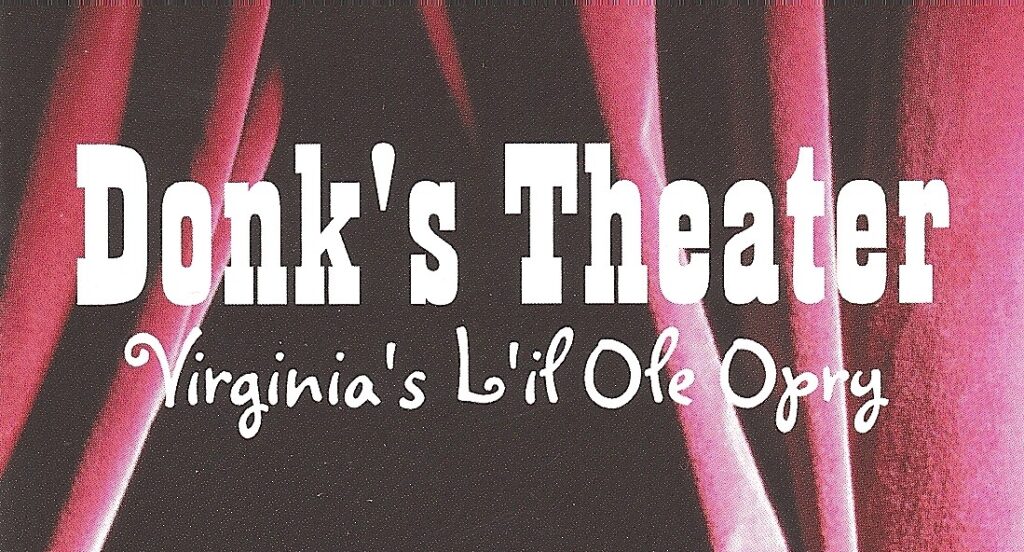 The Piantatank Ruritan Club is hosting a Good Friday Fish Fry on April 7th- stop by and get some delicious food!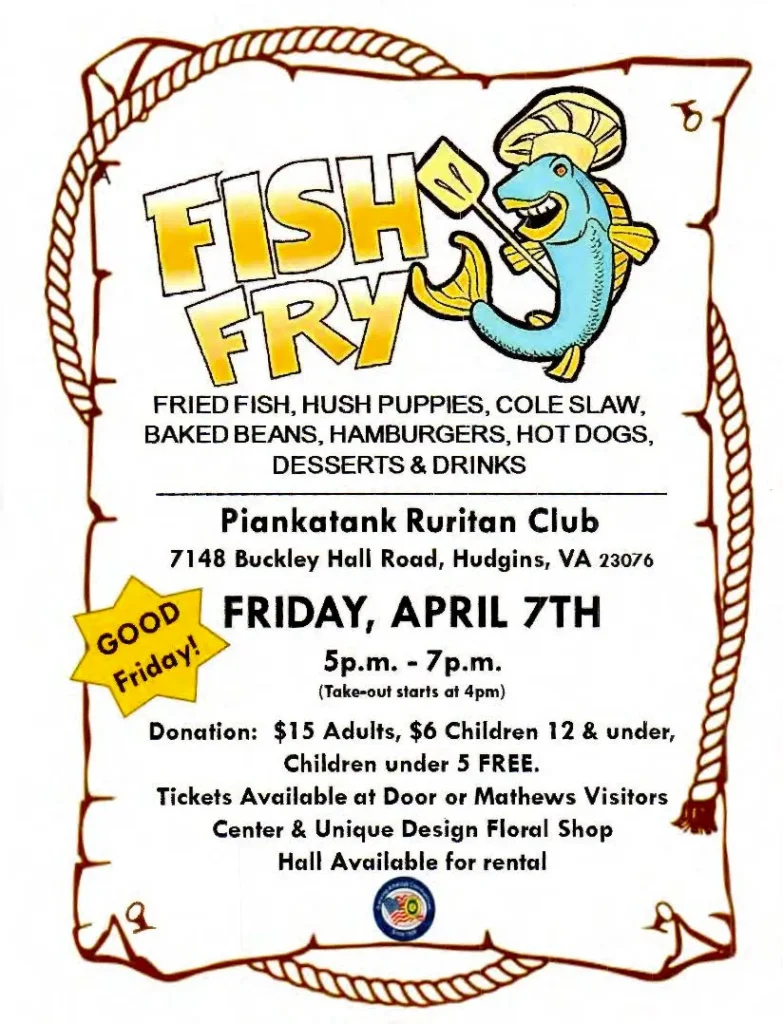 Next, on April 8th, hop on over to the Historic Courthouse Green at 11 AM for the annual Mathews Community Easter Egg Hunt! The event is free, and open to children ages 3-10!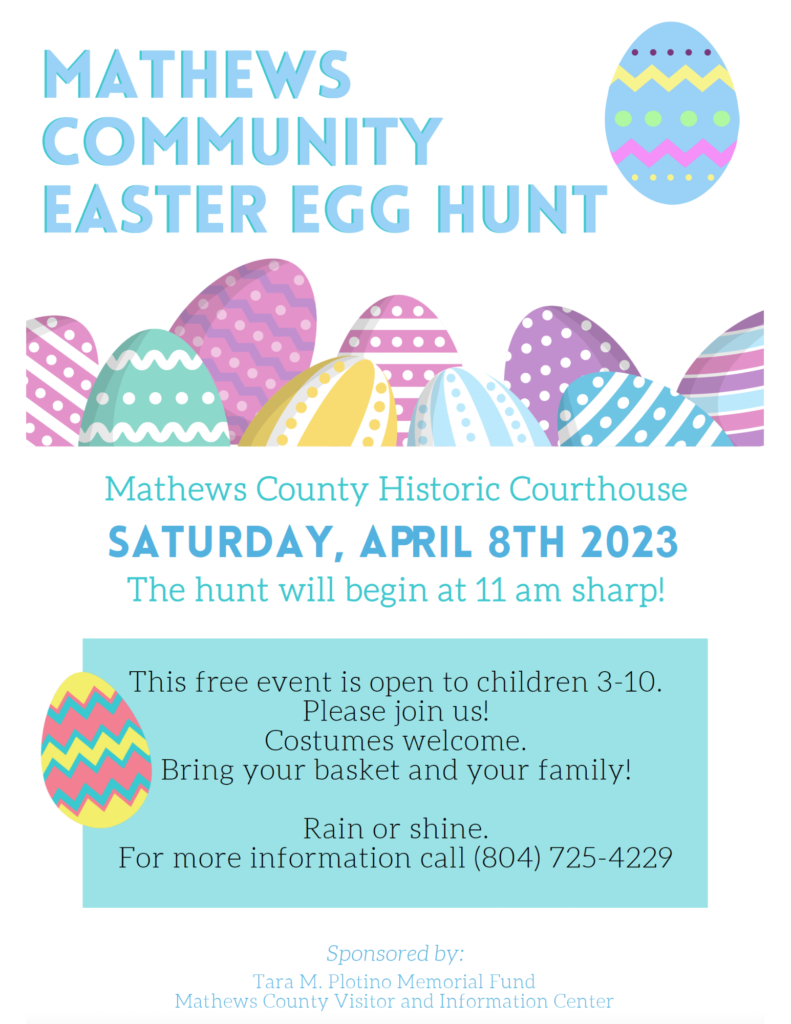 MCVIC's Spring Community Cleanup will take place on Earth Day this year! Join us on April 22nd from 8 AM-12 PM to help clean up your community and participate in some "good , clean fun!"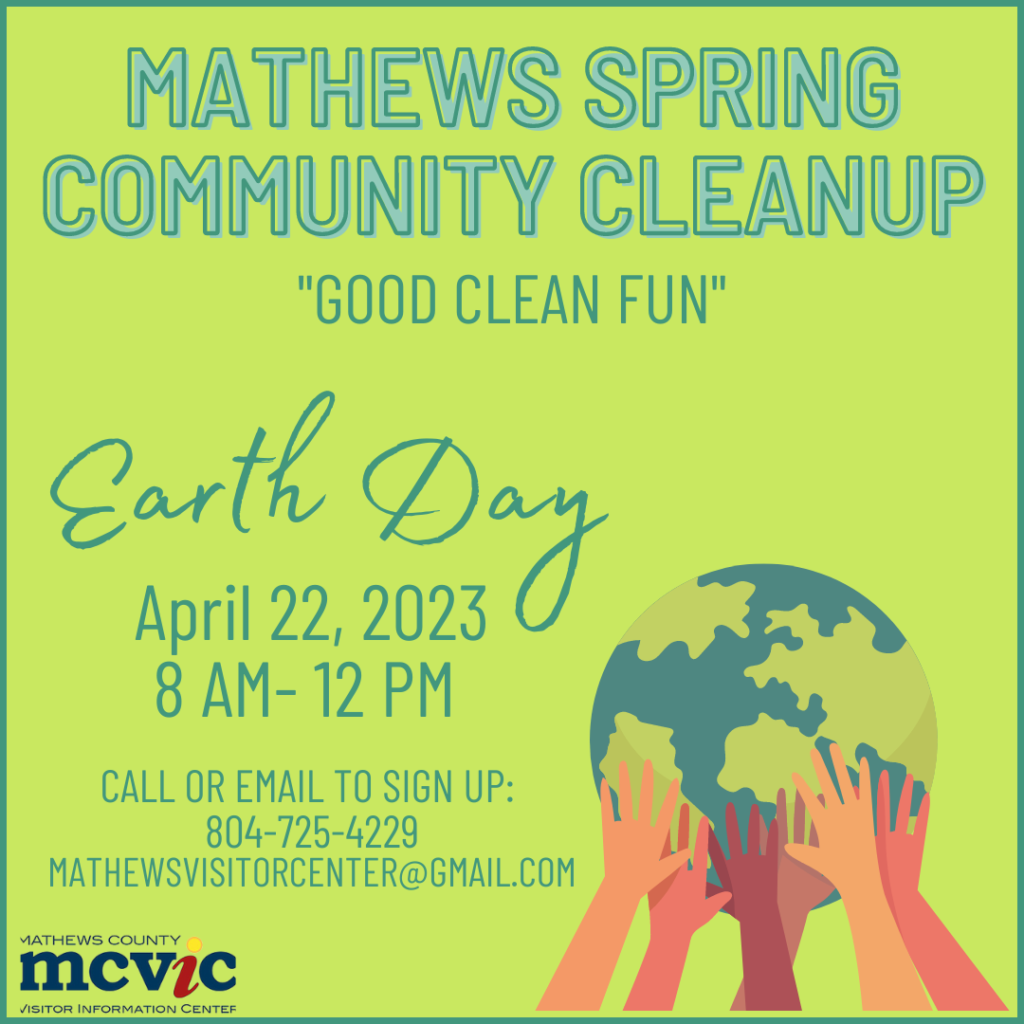 Join Concerts by the Bay for their April 23rd show at Mathews High School, with a performance by Judy Carmichael!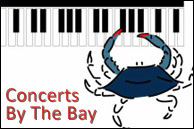 Next, the Bay School Community Arts Center will hold its 10th Annual Arts Speaks Juried Exhibition from April 29th-May 29th, with the opening night reception on April 27th!

Finally, the Mathews Outdoor Club will be hosting the Gwynn's Island Race on April 29th! You can choose to participate in the 4 mile run, 10 mile bike ride, or a combination of the two for a duathlon!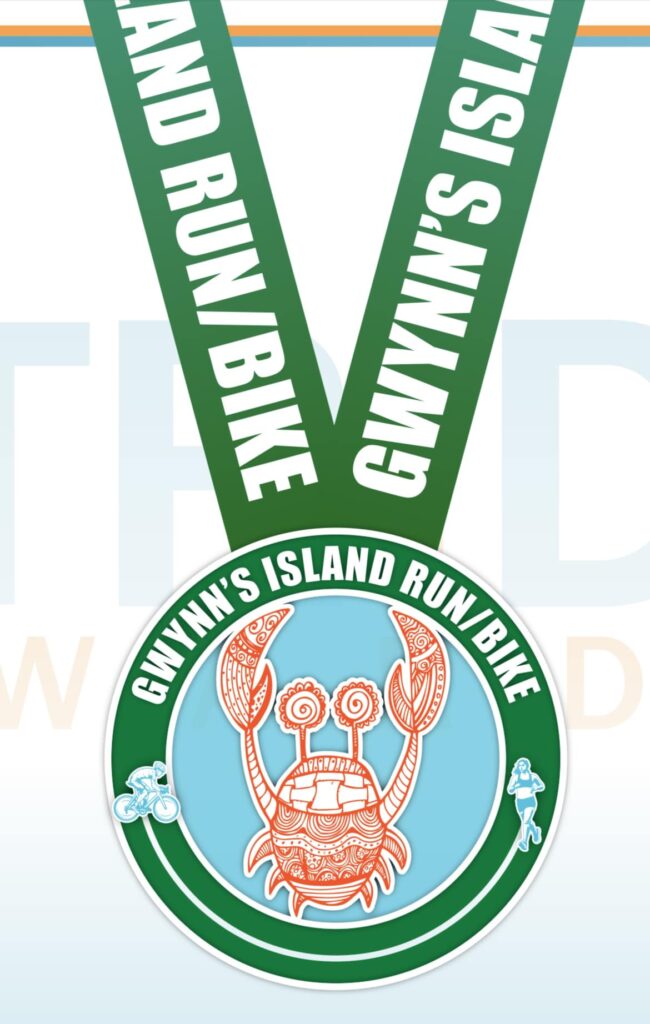 Stay tuned for all of the fun events coming up in May, including more outdoor fitness events, more live music, and of course, May Faire!