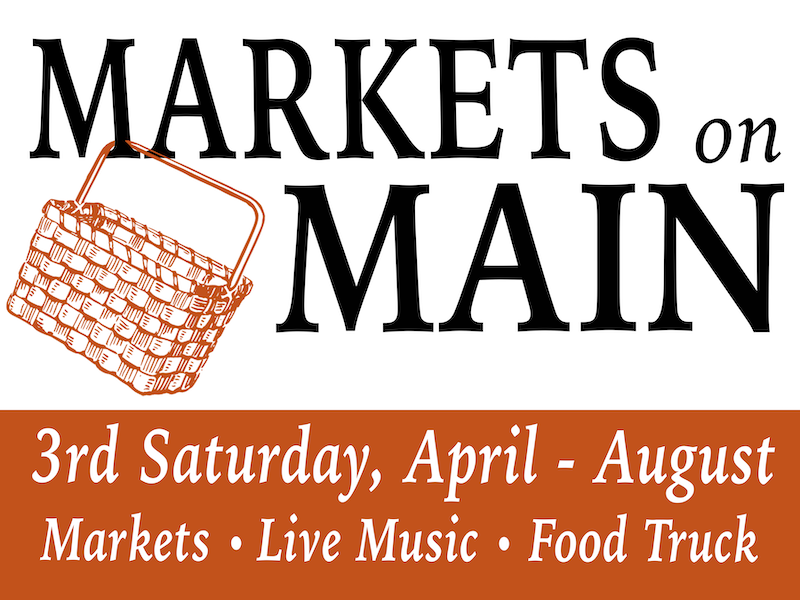 A new series of events called "Markets on Main" will be featured on Mathews Main Street this year. The Mathews Main Street Committee is creating a new downtown attraction inviting residents and visitors to enjoy the best of downtown with fun.
Join us on 3rd Saturdays, April through August
Markets on Main features the Saturday Farmers Market, Vendors along Main Street, Artisan Market at the Bay School Community Arts Center, Live Music and Entertainment at the Farmers Market and on the Sibley's General Store porch, and a food truck!
This is a partnership between downtown organizations hosted by the Mathews Main Street Committee and supported by Treasures by the Bay stores. Partners include: Mathews Visitor Center, Bay School Community Arts Center, Roane's Antiques at the Cottage, ETC Vintage (2066 Buckley Hall Rd, Dutton), Doodlebugs Consignment, Lily Valentines Antiques, Mathews Historic Museum, and more coming!
Added Attractions: Thomas James Store (10am-1pm), Tompkins Cottage Museum (10am-1pm), Mathews Historical Museum, Friends of the Library Book Store (10am-2pm)
Interested in Being a Vendor? Email: [email protected]
This event is sponsored by Chesapeake Bank and Chesapeake Bank Wealth Management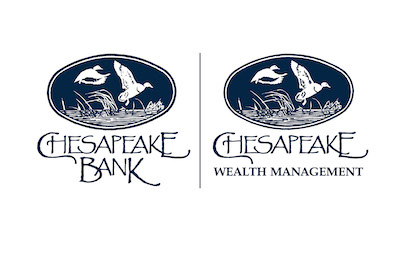 ---
April 17th, 2021
Featuring the Gloucester Mathews Garden Tour Weekend
9am – 1pm, Mathews Farmers Market @ Historic Courthouse Green
10am-1pm, David Shuber Music @ Historic Courthouse Green/Farmers Market
10am-12pm, Liana Daymar Music @ Put-in Creek Art Gallery
10am – 3pm, Artisan Market @ Bay School Community Arts Center
10am – 3pm, Vendors on Main Street
10am-2pm, The Seafood Shack Food Truck @ Mathews M&M Building Supply
11am-3pm, VA Blue Crab Food Truck @ Brickbat Rd.
12-3pm, Paul Urban Music @ Sibley's General Store
---
May 15, 2021
Tour de Chesapeake Weekend
9am – 1pm, Mathews Farmers Market @ Historic Courthouse Green
10am-1:pm, K Music Duo, Live Music @ Historic Courthouse Green/Farmers Market
10:00-12:00, Liana Daymar Music @ Put-in Creek Art Gallery
10am – 3pm, Artisan Market @ Bay School Community Arts Center
10am – 3pm, Vendors on Main Street
10am-2pm, The Seafood Shack Food Truck @ Mathews M&M Building Supply
1-3pm, Clayton Ware Music @ Sibley's General Store
---
June 19th, 2021
9am – 1pm, Mathews Farmers Market @ Historic Courthouse Green
10am-1pm, Suite 101 Bandmates @ Historic Courthouse Green/Farmers Market
10am – 3pm, Artisan Market @ Bay School Community Arts Center
10am – 3pm, Vendors on Main Street
10am-2pm, The Seafood Shack Food Truck @ Mathews M&M Building Supply
11am-3pm, Positive Pizza Food Truck @ Brickbat Rd.
12-3pm, David Shuber Music @ Sibley's General Store
---
July 17th, 2021
9am – 1pm, Mathews Farmers Market @ Historic Courthouse Green
11am-1pm, The Virginia Shellfish Coalition Band @ Historic Courthouse Green/
10am – 3pm, Artisan Market @ Bay School Community Arts Center
10am – 3pm, Vendors on Main Street
10am-2pm, The Seafood Shack Food Truck @ Mathews M&M Building Supply
11am-2pm, On the Flip Side Food Truck @ Brickbat Rd.
1pm-3pm, Liana Daymar Music @ Sibley's General Store
---
August 21st, 2021 
9am – 1pm, Mathews Farmers Market @ Historic Courthouse Green
10:00-1:00, Suite 101 Music @ Historic Courthouse Green/Farmers Market
10am – 3pm, Artisan Market @ Bay School Community Arts Center
10am – 3pm, Vendors on Main Street
10am-2pm, The Seafood Shack Food Truck @ Mathews M&M Building Supply
1:00pm-3:00pm, Carolyn and Mike August Band @ Sibley's General Store