4th Mathews USLHS Grave Marker Event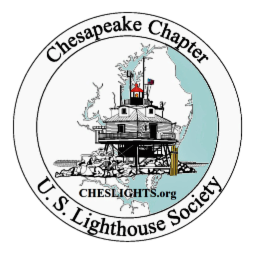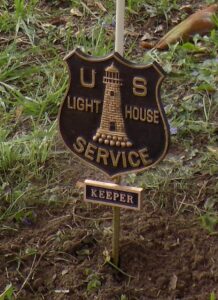 SIX LIGHTHOUSE KEEPERS TO BE HONORED
On Saturday, October 7, volunteers with the nonprofit organization, U.S. Lighthouse Society and its Chesapeake Chapter, will honor six Chesapeake Bay lighthouse keepers in special ceremonies at three cemeteries in Mathews County.  During the ceremonies, each keeper will be honored with the unveiling of a United States Lighthouse Service grave marker. The chapter will conduct the first 30-minute long tribute to William Edward Davis at H.C. Smither Cemetery in Hudgins at 9:30 a.m.  The event (rain or shine) then moves on to Mathews Baptist Church Cemetery, also in Hudgins, where at 10:45 a.m. Keeper Robert Franklin 
Powell will be honored.  After a lunch break, the ceremonies will continue at St. Paul United Methodist Church Cemetery in Susan as Keeper John William Thomas is honored at 1:30 p.m. followed by a 2:15 p.m. ceremony recognizing Keeper James Temple Ripley.  And at 3:30 p.m., Keeper Oliver R. Hudgins will be honored, followed immediately by a ceremony for Keeper James Beauregard Hurst.  Keepers Hudgins and Hurst were brothers-in-law and the same group of descendants is expected to attend both ceremonies.
Of note is the fact that honorees Oliver R. Hudgins and James Beauregard Hurst both served at New Point Comfort Lighthouse.  And honoree John William Thomas recuperated in Lancaster County after a narrow escape with his life when the screwpile lighthouse at Wolf Trap was destroyed by ice floes in 1893.  His family in Mathews received notice a week after the event that he did indeed survive.
A team from Flotilla 66, U. S. Coast Guard Auxiliary, will serve as color guard with additional personnel (as available) from the U.S. Coast Guard Station Milford Haven serving as honor guard. 
The ceremonies are open to the public. For more information about the Chapter Grave Marker Program honoring Chesapeake Bay keepers buried in VA and MD, visit www.cheslights.org/Programs or email [email protected] or [email protected].  For information about lighthouse keepers, please visit www.cheslights.org/LHHeritage/Keepers.  The Chesapeake Chapter, USLHS has already honored 19 lighthouse keepers buried in Mathews during three previous grave marker events.
Related Events