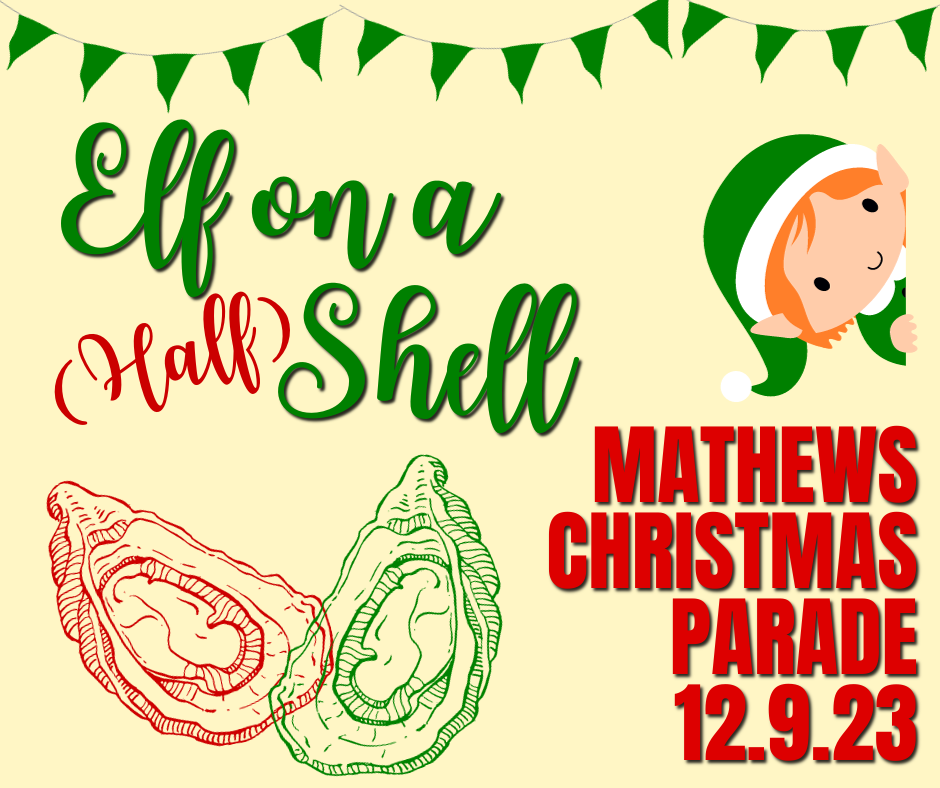 This year's Christmas Parade will take place on Saturday, December 9th at 1 p.m! The parade route will run from Thomas Hunter Middle School to Chesapeake Bank.
The theme is "Elf on a (Half) Shell," and we can't wait to see what creative ideas participants come up with!
The event is open to all groups, and applications can be found below, in person at the Mathews Visitor Center at 239 Main St. in Sibley's General Store, or by emailing [email protected].
Please don't hesitate to reach out to us with any questions, and we look forward to a wonderful parade! See you soon!