From the Owner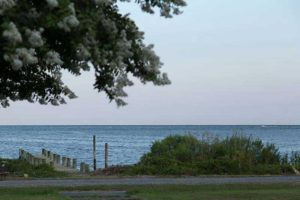 SEA THE BAY is a large 4-bedroom home that sits on the mouth of the East River and Mobjack Bay. Come and enjoy the historic and quiet quality of life in Mobjack while watching the breathtaking sunrises and sunsets from your dock or front porch. Take a short boat ride and you can visit the New Point Comfort Lighthouse and beach or the Chesapeake Bay. Bring your power or sailboat and dock or anchor in front of our home while you enjoy your fresh fish or crabs that you can catch right off the pier. We have kayaks available that you can launch in front of the house and bikes to use for touring our quaint village. You will experience the wealth of nature that surrounds you including bald eagles, egrets, herons, and ospreys. Fishing is superb just off your pier with plentiful Rockfish, Croakers and Speckled trout. You have two gorgeous acres and a quaint neighborhood to explore the many exciting activities that await your stay in Mobjack. Stay at SEA THE BAY and create your lifetime family memories…
You will have access to the entire home, pier and 2 acres of property. If you ever need anything, we can easily be reached for your needs.
We also have a Tartan 37 sailboat available at our Compass marina to take you and your family for an unforgettable evening/cocktail cruise sailing experience
If you want an experience of a lifetime and to get away from it all, this is the home for you and your family….